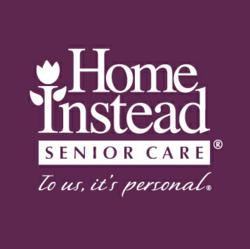 "We are passionate about helping seniors age in place, creating a safe environment that cultivates an independent lifestyle." Jason Nash, Home Instead Senior Care
Phoenix, AZ (PRWEB) September 06, 2011
The 85 and older population is expected to more than triple between 2008 and 2050 in the United States alone according to projections released by the U.S. Census Bureau.* This staggering statistic not only proves the growing need for elderly home care, but also the fact that thousands of families are facing the same critical decision. People are absolutely not alone. Since 1994, Home Instead Senior Care has been devoted to providing the highest quality senior home care. Compassionate Home Instead CAREGivers are an invaluable resource in helping families eliminate worry, reduce stress and reestablish personal freedom. From Alzheimer's and dementia support to respite care and companionship, the new owners of Home Instead Senior Care of Greater Phoenix, Steve and Bobbi Hunter and Jason Nash, are thrilled to provide a solution to help seniors in Phoenix.
New owners, Steven Hunter, Bobbi Hunter, and Jason Nash, bring complementary skills combined with a passion for caring that will serve the clients and employees of Home Instead Senior Care Greater Phoenix.
Steve Hunter offers more than 30 years of healthcare system leadership. Steve served as President and CEO of three national healthcare systems. In his role as Chairman with Home Instead, he will have strategic and operational oversight responsibilities for the company serving Greater Phoenix, Scottsdale and Sun City.
Bobbi Hunter comes to Home Instead with 37 years of hands on healthcare experience. Bobbi has served in caregiving roles working as a Registered Nurse, ICU Nursing Supervisor and as a Certified registered Nurse Anesthetist (CRNA).
Jason Nash brings a diverse background in financial planning, commercial real estate and marketing. Jason will focus his attention on identifying and developing new relationships and opportunities in the Greater Phoenix area. He is focused on ensuring that the best possible care is delivered to each and every client. Jason has a proven track record in building and maintaining relationships, which will serve Home Instead well as we work diligently to continue on as a premier provider of quality senior care.
All the owners are committed to support Home Instead Senior Care Greater Phoenix clients to live an independent lifestyle in their own home for as long as possible. "We are passionate about helping seniors age in place, creating a safe environment that cultivates an independent lifestyle. Whether it be companionship, incidental transportation, meal preparation, light housekeeping, medication reminders, personal care services, or Alzheimer's and memory care, Home Instead's CAREGivers are trained to handle any situation they face, " stated Jason Nash.
Home Instead Senior Care of Greater Phoenix, demonstrates and additional commitment to community with active membership in the local chambers and involvement with non-profits such as Alzheimer's Association, Parkinson's Association and Susan G. Komen 3-Day for the Cure.
ABOUT HOME INSTEAD SENIOR CARE
Home Instead Senior Care of Greater Phoenix is Arizona's industry leader in providing quality home care delivered by our dedicated team of trained CAREGivers. Since 1997 senior residents of Greater Phoenix have enjoyed the benefits of Aging in Place with safety, dignity and independence. Together our 20 strong Administrative Team and our 300 CAREGivers strive to meet the needs and demands of those we serve today and those we will serve tomorrow. Providing solutions to issues around aging is our vision for 2011 and beyond. "To Us, It's Personal" is our expression of the belief we hold; it's a direct reflection of the care and commitment we give to our clients, their families and the CAREGivers we interact with on a daily basis.
Visit their website at: http://www.homeinstead.com/greaterphoenix
Our blog: http://www.homecareinphoenix.com
Facebook: http://www.facebook.com/homeinsteadseniorcaregreaterphoenix
Resource: US Census Bureau http://www.census.gov/newsroom/releases/archives/population/cb08-123.html
###