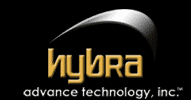 Using the innovative and feature-rich sound band wireless headsets with Livio Radio is a win-win for consumers and both companies
Traverse City, MI / Ferndale, MI (PRWEB) September 07, 2011
Hybra Advance Technology, Inc., a product development company dedicated to bringing innovative technology to the marketplace, and Livio Radio, a Michigan-based manufacturer and developer of Internet radio products and services, today announced a licensing partnership adding Livio Connect into the sound band™ wireless headset.
Sound band's surface-excitation technology allows the headphones to be placed behind the ear, rather than inside or covering the ear as earbuds and conventional headphones are used. Livio Connect enables hardware to connect to and interact with multiple mobile phone applications on different mobile phone operating systems. On the heels of Livio's announcement of the Kit, sound band will use the same technology to get apps wirelessly connected to and played through the hardware.
"Using the innovative and feature-rich sound band wireless headsets with Livio Radio is a win-win for consumers and both companies," said Hybra Technology co-founder and Chief Financial Officer Ryan Wells. "We are delighted to partner with another entrepreneurial company offering consumers a better option for enhanced audio experiences."
"Hybra Advance Technology makes innovative solutions for audio. It's cool to have our technology inside," said Jake Sigal, Livio Radio founder and CEO. "Safety is a big concern for me while mountain biking and I'm looking forward to using sound band to listen to the Livio app while being able to hear oncoming traffic."
Leveraging technology often relegated to the world of science fiction, the sound band sits behind the ears and delivers a rich acoustical treatment of music, phone conversations and other recorded media while allowing for normal conversations to occur.
Consumers and potential distribution partners may learn more about sound band and register to receive product updates and other news at http://www.hybratech.com/products/soundband/.
About Hybra Advance Technology
Hybra Advance Technology is a product development company specializing in bringing emerging technologies to market. Headquartered in Traverse City, Michigan with executive offices in Warren, Michigan, Hybra's core philosophy embodies the spirit of forward thinking, enables collaborative innovation, and embraces the passion for leadership that is present in every entrepreneur. For more information, please visit http://www.hybratech.com.
Follow Hybra Advance Technology at http://www.twitter.com/hybratech and visit us at http://www.facebook.com/hybratech.
About Livio Radio
Headquartered in Ferndale, Mich., Livio Radio has already developed a list of successful Internet radio products through ongoing relationships with Pandora, Grooveshark and NPR. The company remains committed to providing sleek and sophisticated radios and accessories for users who want quality without gimmicks, hassles, and unnecessary bells and whistles. More information is available at http://www.livioradio.com.
# # #