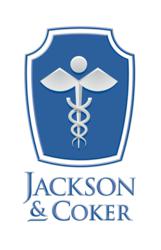 The physicians we polled say the AMA is no longer the voice of their profession.
ATLANTA, GEORGIA (PRWEB) September 06, 2011
Almost 18 months after President Obama signed healthcare reform into law, America's physicians have not forgiven the American Medical Association for supporting the Patient Protection and Affordable Care Act, according to a new survey released today by Jackson & Coker, a division of Jackson Healthcare.
According to the nationwide survey conducted Aug. 1-29, only 13 percent of physicians agree with the AMA's stance on health reform. It supported the bill and now supports the new law. It has not called for any legal challenges or repeal measures, despite $500 billion in planned cuts to Medicare and no measures to protect physicians from frivolous lawsuits.
Meanwhile, of the 1,611 physicians who responded to the survey, 70 percent disagreed with the AMA's position on health reform. The survey, distributed to more than 111,000 physicians, had a margin of error of plus or minus 1.59 percent.
As a result, 77 percent of doctors now say the AMA no longer represents their views and another voice is needed. Only 15 percent of those surveyed said the AMA was a strong advocate for physicians' issues. Forty-seven percent of those who dropped their AMA membership said it was specifically due to AMA's support of the PPACA.
"The physicians we polled say the AMA is no longer the voice of their profession," said Sandy Garrett, president of Jackson & Coker, a physician recruitment firm.
The top three reasons physicians listed as dropping their AMA membership:

The AMA does not speak for practicing physicians – 72 percent
The CPT code business is a conflict of interest - 53 percent
AMA's support for PPACA – 47 percent
The AMA has come under fire in recent years for its exclusive contract with the federal government concerning the creation and sale of CPT codes for billing medical procedures under Medicare and Medicaid. Those codes are then used in the private insurance marketplace. The AMA's primary funding source is not member dues but revenues earned when selling its books and products related to CPT codes. Some estimates put annual revenues for the CPT contract as high as $70 to $100 million.
Among other highlights of the survey:

Seventy-two percent of doctors surveyed say the AMA is not doing a good job in lobbying for tort reform – considered a key issue among most specialty physicians who say they encounter too many frivolous lawsuits.
Seventy-eight percent of physicians said the AMA is not doing a good job in preventing government intrusion into the practice of medicine.
Seventy-five percent said the AMA does not protect doctors from insurance company abuses.
"The numbers speak for themselves," Garrett said. "Physicians in America feel abandoned and need an advocate especially during this time of tremendous change in healthcare."
To view Jackson & Coker's survey go to: http://www.jacksoncoker.com/news/News.aspx?sc_cid=AMA.
About Jackson & Coker
Jackson & Coker is a national physician recruitment firm with three decades of experience placing qualified candidates in permanent and locum tenens positions within both commercial and government sectors. A division of Jackson Healthcare, the firm is headquartered in Atlanta, Georgia. In addition to earning a "Gold Seal" designation as a "certified health care staffing service" by The Joint Commission, Jackson & Coker is ranked by Staffing Industry Analysts as the #5 "Best Staffing Firms to Work For" in its size category. To learn more about Jackson & Coker visit http://www.JacksonCoker.com.
###