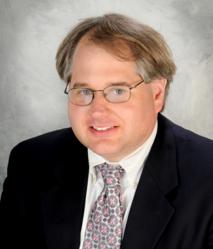 Lewisville, TX (PRWEB) September 06, 2011
Lewisville, TX attorney Patrick A. Wright of The Wright Firm, L.L.P. has been approved for recertification in the area of family law by the Texas Board of Legal Specialization.
According to the Texas Board of Legal Specialization, there are more than 70,000 attorneys licensed to practice in Texas. Only 7,000 are Board Certified. Board Certified lawyers earn the right to publicly represent themselves as a specialist in a select area of the law. This designation sets them apart as being an attorney with the highest, public commitment to excellence in their area of law. Learn more about the Texas Board of Legal Specialization at http://www.tbls.org. http://www.tbls.org/About.aspx.
Patrick Wright explains that, "Board Certification is not just a one-time test. As a Board Certified attorney, we are required to periodically substantiate our experience with references from peers in our field. The Texas board certified attorney also must maintain an annual professional refreshment through TBLS approved, continuing legal education course work to stay abreast of current trends in law. Typically, we will be required to recertify every five years."
Patrick A. Wright has over 17 years of experience and was admitted to practice in Texas in 1994. Patrick A. Wright, Board Certified in Family Law by the Texas Board of Legal Specialization, has recertified twice since his original certification in 2001.
The Texas Board of Legal Specialization (TBLS) was established in 1974 by the State Bar of Texas to "promote the availability, accessibility and quality of the services of attorneys to the public in particular areas of the law... and advance the standards of the legal profession." It operates under the continuing jurisdiction of the Supreme Court of Texas.
The TBLS certifies attorneys in 21 select areas of law and paralegals in six areas. The TBLS is the only organization authorized to provide this service to the citizens of Texas.
The Board Certification process is rigorous and thorough with stringent, ongoing requirements after initial certification. In brief, an applicant must:

have been in practice a minimum of five years with three years of substantial involvement in an area of law,
complete TBLS-approved Continuing Legal Education course requirements,
furnish at least 10 qualified, vetted references,
provide extensive, relevant experience documentation and
pass a comprehensive, daylong, specialty area examination.
About the Firm
The Wright Firm, L.L.P. has staffed offices located in Dallas, Denton, and Lewisville, Texas. The firm also maintains offices in Frisco, Plano, and Ft. Worth, Texas by appointment only. The firm serves clients in Dallas County, Collin County, Tarrant Court, Denton County, and throughout the State of Texas.
Mr. Wright, Board Certified in Family Law by the Texas Board of Legal Specialization, is the managing partner of the firm and is a member of the Family Law Section of the State Bar of Texas.
Attorney Patrick A. Wright offers legal counsel primarily in the following areas:

Divorce
Family Law
Child Custody
Complex Property Division
Modification of Existing Custody Orders
The Wright Firm also offers other services besides family law such as bankruptcy, immigration, probate and estate, criminal law, tax, corporate law, and civil litigation. For more information about the firm please go to http://www.thewrightlawyers.com or call (972) 353-4600.
###