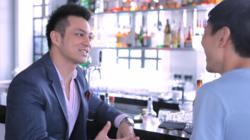 We aim higher, helping our clients find love and succeed in lasting, fulfilling relationships.
Singapore (PRWEB) September 10, 2011
Aura Dating (Pte. Ltd.) has launched Singapore's first dating academy to ease Singapore's dating woes, offering a year-long program to train Singapore's men and women in the art of dating and relationships. Registration for this dating academy can be made at http://www.auradating.com.
The tuition fee for the one-year program is currently S$4,500 (US$3,700), and just months after its launch, the Academy has already enrolled over 60 students, hailing mainly from Singapore, Brunei, Malaysia, Indonesia, and Hong Kong, and as far away as the USA and Canada. Academy Mentors have over ten years of experience combined in relationship coaching and have personally coached over 200 clients. Aura Dating Academy also offers an intensive three-day course for S$3,400 (US$2,800).
The Academy conducts weekly classes at its location in downtown Singapore. Academy Mentors also take students into Singapore's hotspots, city streets, and shopping malls to meet, interact, and flirt with strangers of the opposite sex. Then they coach students through their subsequent dates and long-term relationships.
"We're different from the 'pick-up artists' and dating coaches that try to teach men how to have one-night stands. And we differ from the dating agencies, which mainly act as matchmaking services," says Executive Director and Master Mentor David Tian, Ph.D., a former professor at the National University of Singapore. "Our mission is to equip people with the social skills, social intelligence, and social confidence to succeed in their relationships. Being good at dating is just one aspect of being good with people in general."
A dating and lifestyle consultant for over five years, Dr. Tian's one-on-one coaching programs cost up to S$25,000 (US$20,500). Aura Dating Academy also boasts female dating mentors on its staff, some of whom have over three years experience helping clients get dates.
Shocked by low birth rates among its citizens, the Singapore government took formal measures to encourage marriage and procreation through government-sponsored dating services, agencies, and activities. However, after over two decades of initiatives, these measures have not worked as Singapore's total fertility rate hit a record low of 1.13 in 2010. Singapore's former Minister Mentor Lee Kuan Yew warned that at the current low birth rates, Singapore's economy will slow precipitously.
"To help meet this national need, Aura Dating Academy goes beyond just hooking up in bookstores or bars," says Dr. Tian. "We aim higher, helping our clients find love and succeed in lasting, fulfilling relationships. We support exclusive, committed dating partnerships and promote a positive mindset toward romance, marriage, and long-term relationships."
Explains a 29-year old Academy student named Victor: "In Singapore, we are taught to study hard in school so we can get good jobs that we can then spend twelve hours a day slaving away at. This makes for bad social skills and little experience in dating. A lot of educated Singaporeans need the social coaching that the Academy offers."
Currently, Aura Dating Academy's main clientele is male, though it has plans for the near future to expand its curriculum to serve women.
Those interested in learning more about Aura Dating Academy's offerings in Singapore can visit their website at http://www.auradating.com or their facebook fan page at http://www.facebook.com/auradating
About Aura Dating (Pte. Ltd.)
Aura Dating Academy is Singapore's biggest and best dating academy. Aura Dating Academy's mission is to empower singles in Singapore with the social skills, emotional intelligence, and dating strategies to find greater happiness and fulfillment in life; to equip people with a proven system for achieving success in their social lives, dating lives, and love lives; and to provide a total solution for excellence in relationships and lifestyle.
Contact
David Tian, Ph.D., Executive Director
Aura Dating (Pte. Ltd.)
http://www.auradating.com
###