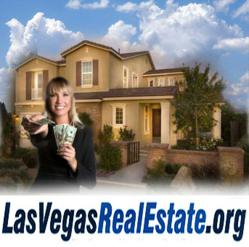 Las Vegas Real Estate Rebounds to Best Investment Market in America
Las Vegas, NV (PRWEB) September 06, 2011
In the last four years Las vegas homes for sale in some communities have seen a 70% decrease in value. Today homes in Las Vegas are selling for below what it would cost to build new - signaling that Vegas is turning a corner. LasVegasRealEstate.org confirmed research by Trulia that shows Vegas may be the the best place to buy a home compared to renting. The two primary reasons are that the cost to be a homeowner in Las Vegas has become very low and the rental rates are allowing for immediate cash flow.
Ashley McCormick of Realty One, Nevadas number one real estate company, has seen a huge increase in interest from Canadian buyers who are enjoying the current exchange rate to the US dollar. McCormick acknowledges that some investors are able to get a 10% or better net return on the basic 3 bedroom, 2 bath investment rental properties. McCormick says foreign investors have been a cornerstone to the home and condo market this last year and over 50% of these buyers are paying all cash for Las Vegas condos for sale and some site unseen.
With online property search, pictures and virtual home tours, more local buyers familiar with the area along with repeat foreign investors are shopping online. LasVegasRealEstate.org allows potential investors or home buyers to set parameters and sends alerts once a new listing comes up in that area. When they find a property they wish to acquire they can contact McCormick by email or by phone to write the contract. McCormick says it is common practice today for the entire process from loan documents, appraisals, and home inspection reports to be sent by email.
McCormick recommends online buyers at least make one trip to Vegas before jumping on the internet buying band wagon. Some visitors that are looking for a second home and want to be away from the strip may find Lake Las Vegas real estate very appealing, which is easy to overlook online. In contrast a buyer interested in a Las Vegas high rise condos for sale normally choose a tower and know exactly want they want and what view. All current MLS listings of over 15,000+ Las Vegas homes and condos for sale can be viewed at http://www.LasVegasRealEstate.org
###