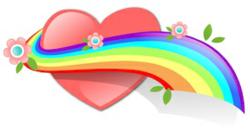 (PRWEB) September 06, 2011
Since its first launch on Aug. 18, 2011, http://www.informeddating.com has received many positive comments and responses from all walks of life. In order to help its members find their match quickly, and make its own name known to the world, it decides to launch its own national TV show--"Marriage Ads on TV By Informed Dating" in the fall.
The show features each member for 90" to 120" or more with host introducing each member plus each member personal video shot by one of the company authorized professional filmmakers or videographers
Although the site have not have tens of thousands members yet, the national TV show will put its members immediately in front of millions of people, and a lot of potential partners will be able to see them and reply right away. Company will screen all replies strictly to make sure they meet advertising members' requirements.
http://www.informeddating.com provides a quite unique online dating service that guarantees 99% no fraud, criminal free, HIV free, the safest, and most reliable online dating environments. Combining with its own national TV show, it will provides very powerful, and instant love searching results.
As long as a member has the courage to put him/herself in front of millions of people to search for love, and afford to pay $5000 to $6000, Informed Dating, Inc. will have the confidence to find Mrs. or Mr. Right for him/her. Any interested members are welcome to visit company's website "forum" section or contact the company for more details.
###