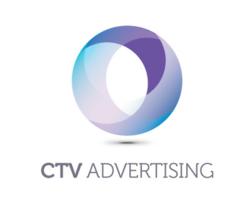 The firm will also be researching best practices to aid in the development, education and utilization of Connected TV as a positive influence on children.
Chicago, IL (PRWEB) September 07, 2011
CTV Advertising, the leader in Connected TV Marketing services announces that is has begun an intensive research project into the psychological and sociological factors affecting user experiences and wide-spread implications of interactive television and TV Apps. The firm's goals are not just to discover new ways to create higher level brand engagement, but also to establish best practices for content producers and broadcasters to affect positive behavioral changes on both adults and children.
It is the belief of the firm and many within the interactive ecosystem that Connected models of television create a wide disruption into the way individuals and society at large interact with their home media. Two way interaction changes the scope of more than just content consumption, connected TV advertising and television usage however. It will also affect the way that children learn and develop and how individuals and groups socialize. Due to these massive implications CTV Advertising will be researching the broad reach of best practices within these regards.
The firm has two main initiatives. The first of which is to discover how brands can utilize the Connected TV ecosystem to create higher levels of engagement within their advertising strategies. Based on historical data coming from mobile applications, there is a lacking of qualified user experience based psychological research in the creation of Apps. The firm is working with differing groups of Psychologists, Sociologists and media researchers to ascertain how to provide user experiences that transcend the commonplace while fitting in with traditional consumption behavior. The success or failure of specific TV Apps and interactive content will have intrinsic links to how groups and individuals choose to adopt, utilize and develop relationships with these applications.
The firm will also be researching best practices to aid in the development, education and utilization of Connected TV as a positive influence on children. CTV Advertising believes that the widespread adoption of Connected TV will represent a shift in multiple levels of what has become typical childhood development. Television being endemic in homes has created a slew of typically negative effects upon children due to a decreased need to access higher cognitive functioning through passive watching behaviors. Connected TV according to the group will change this, allowing Children to interact with their programming in ways that actually aid development. Much of the core of the research work will be to study how to best affect this shift and how this shift will change the possible development of childhood learning and experiences. This research will also be able to provide brands best practices in the area moving forward.
The research will span multiple areas of academic study interweaving psychology and sociology with content creation studies, user experience studies, and changing media consumption behaviors.
CTV Advertising provides strategy, consultation and a full suite of marketing and advertising services within the Connected TV platform.
Info(at)ctvadvertising(dot)com
###