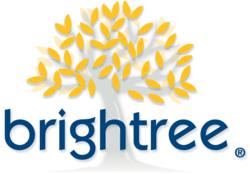 Brightree customers now have advanced capabilities, a single interface, and a common database for managing billing, inventory, compliance, and patient contact, ultimately leading to improved cash flow
Atlanta, GA (PRWEB) September 06, 2011
Brightree, the leading provider of billing and business management software solutions for the home medical equipment (HME/DMEPOS) market, was ranked among the fastest growing private companies in the U.S. in the recently released 2011 Inc. 500/5000 list. The ranking is based on the percentage of the company's revenue growth from 2007 through 2010.
Brightree ranked as number 63 in the U.S. health sector based on a 339 percent increase in revenue during that three-year period. The number of company employees, which is currently more than 340, also grew 480 percent in the same period.
"Our SaaS-based software platform provides customers with a unique integrated approach to managing and growing their businesses through improved automation and valuable business analytics," said Dave Cormack, president and CEO of Brightree. "Previously, HME providers relied on manual processes, paperwork, and jumping between a variety of outdated applications and external services to bill payers and control operations. Brightree customers now have advanced capabilities, a single interface, and a common database for managing billing, inventory, compliance, and patient contact, ultimately leading to improved cash flow."
This is the second consecutive year that Brightree has been listed on the Inc. 500/5000 list. To qualify for the list, companies must be based in the United States, privately held, for profit, and independent.
About Brightree
Brightree LLC is the leading provider of business management software solutions for Home Medical Equipment (HME) providers, Durable Medical Equipment (DME) providers, Orthotics & Prosthetics (O&P) practitioners, and Sleep Labs. Brightree's unique Internet-based solutions follow the natural workflow of providers to automate and improve how they manage their business. Brightree is the only business management software solution endorsed by Invacare Corporation as well as the VGM member service organization. Brightree serves more than 2,500 providers in the USA. For further information, visit http://www.brightree.com or call 1.888.598.7797, ext. 5.
###