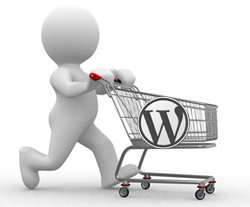 Active Web Group offers WordPress Ecommerce Solutions.
(PRWEB) September 29, 2011
Active Web Group, New York's Premiere Internet Marketing Firm located in Hauppauge, New York, is now offering WordPress Ecommerce Solutions. AWG is doing this as an alternative to other more expensive and complex Ecommerce shopping cart systems. This is because AWG recognizes that, in addition to being one of the easiest content management systems to work with; WordPress Ecommerce has many advantages to offer.
WordPress is used the world over because of its ease of use and versatility. Its coding is inherently in compliance with the best practices outlined by the World Wide Web Consortium (W3C) and search engines like Google. With various options and free plugins that add functionality to this easy-to-use, free content management system (CMS), it is no wonder that its use has become so widespread.
While it is easy to install a WordPress CMS and most of the plugins it uses, customizing and modifying WordPress and its Ecommerce modules can be a daunting task. Knowledge of programming languages such as PHP and how to use CSS may be required.
For WordPress Ecommerce setup and customization, online retailers trust the Ecommerce Development and Web Design Team at Active Web Group.
When working on a WordPress Ecommerce project, Active Web Group will install WordPress, procure, install and configure the Ecommerce plugins, and customize WordPress to meet the vision of the client. AWG's web design department can create custom theme based on current design trends that is tailored to the products and brand of the company. All of this is done while keeping the site to the strictest standards and best practices of Internet authorities such as the W3C and Google. It is these best practices that assure a site's usability and assist in a websites ability to get ranked by the search engines.
Active Web Group offers many other services including WordPress SEO and Search Engine Optimization on all sorts of sites, Custom Web Design & Development, Email Marketing, Pay per Click Campaign Management, Website Content Development, Social Media Marketing and more.
###