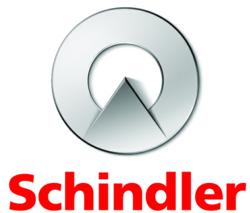 Morristown, NJ (PRWEB) September 06, 2011
Schindler Elevator Corporation, a leading elevator and escalator manufacturer in North America, has acquired White Plains, New York-based Midland Elevator Company, Inc.
Established in 1984, Midland Elevator Company focuses primarily on elevator maintenance, repair and modernization. The acquisition will enable Schindler to expand its presence in the greater New York area and lay the groundwork for future growth there.
"Schindler is very enthusiastic about this acquisition," said Jakob Zueger, chief executive officer, Schindler Americas. "We are very happy to welcome Midland's customers and employees. Each company stands to gain a good deal from the other's particular strengths, with great prospects for future profitable growth and progress."
"This acquisition demonstrates Schindler's commitment to grow strategically through the acquisition of quality independent elevator service companies," said John Impellizzeri, Schindler's vice president responsible for mergers and acquisitions.
About Schindler Elevator Corporation
Schindler Elevator Corporation designs, manufactures, installs, services and modernizes a broad range of elevators, escalators and moving walks for almost every building type. The company is the North American operation of the Switzerland-based Schindler Group, a leading global mobility provider with approximately 43,000 employees operating in more than 100 countries. Schindler supports sustainable urban development with safe, reliable and ecologically sound mobility solutions. Recently named one of Forbes Magazine's 100 Most Innovative Companies for 2011, Schindler equipment moves one billion people everyday all over the world. For additional information about Schindler Elevator Corporation, visit the company's Web site at http://www.us.schindler.com.
###