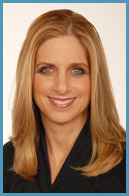 Since 80% of learning is dependent on vision, comprehensive eye examinations are very important and should be a part of the child's back to school routine
San Diego, CA (PRWEB) September 07, 2011
Summer is over and children are heading back to school, with important eye exams needing to take place for kids. "Since 80% of learning is dependent on vision, comprehensive eye examinations are very important and should be a part of the child's back to school routine," says Dr. Sandy T. Feldman of ClearView Eye & Laser Medical Center.
Correcting a child's vision can not only improve their sight but a startling 64% of the time teachers notice an improvement in a student's academic performance and/or behavior after their vision was treated. This can also have a positive result with a child's performance in any sport activity they are playing. "The old adage look and listen pertains to more than the crossing of the street rules. Parents need to look and listen to their kids when it relates to their daily routines at school. You would be surprised at what you might hear in relation to challenges they are having with school work which could be vision related and very easily fixed," said the doctor. If you think your child may have an issue, seek medical help by contacting your local ophthalmologist or optometrist.
Here are some important tips that might indicate a child has vision issues:
1. A child may be squinting, closes one eye when in the sun, and/or the eyes are misaligned. This may indicate a lazy eye and may lead to permanently poor vision, if not treated.
2. Parents listen to your children, especially if you are hearing them say they are having difficulty seeing the blackboard and/or smartboard at distance;, reading books or the computer close up. Children may be nearsighted, farsighted and/or have astigmatism, and their vision may change quite rapidly. Like adults, many children need prescription glasses.
3. Exhibiting poor behavior in school could be due to frustration with not being able to see the assignments. This can lead to incomplete homework and performance below one's potential.
4. Difficulty with playing sports, such as baseball, tennis, archery to name a few, can also be caused by poor eye sight.
A few "eye" clues to your teen's self esteem.
1. Teens are easily embarrassed and may not wear their glasses. Wearing contact lenses is a less visible option for vision correction. A recent study in Eye & Contact Lens Journal, showed that wearing contact lenses helps teen's self esteem.
2. When one is genuinely happy and smiles, the corners of the mouth move up and the eyes wrinkle; however, sometimes, teens fake a smile. Only the mouth moves! So look at the eyes for a clue to your teen's inner feelings!
3. Avoiding direct eye contact may also indicate poor teen self esteem.
As a leader in the field of ophthalmology, Dr. Sandy T. Feldman has participated in FDA clinical studies of custom LASIK. Currently, she is involved in studies of a new treatment to halt the progression of keratoconus, a disease n which the fitting of contact lenses can be challenging. In 2009, she was one of ten laser eye care providers in the U.S. to receive the Goldline Award as seen in Forbes Magazine. In 2010, she was awarded the Silver Elite RealSelf Award, and in 2011, she was awarded Top Doc San Diego and was inducted into the prestigious American College of Ophthalmic Surgeons. Dr. Feldman is a member of the American Academy of Ophthalmology and American Society of Cataract and Refractive Surgery.
###