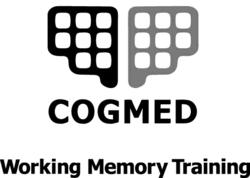 Bloomington, Minn (PRWEB) September 07, 2011
As our country's 55 million school-aged kids head back to the classroom this fall, many are facing learning challenges, struggling to grasp what they are being taught, and others exhibit behavioral problems that challenge their teachers and make it difficult for them to make friends.
Poor working memory may be the cause of their difficulties. Working memory is the cognitive function responsible for keeping information accessible, manipulating it and using it in thinking. Often called the "engine of learning," working memory capacity is strongly correlated with academic performance and successful socialization.
To help schools ensure that all students are successful, Pearson today launched Cogmed Working Memory Training for K-12 students in U.S. schools. Successfully used in schools in Sweden since 2003, Cogmed training is an evidence-based, computer training program that strengthens students' working memory and learning abilities. Delivered to students via computer at school or at home, Cogmed Working Memory Training consists of 25 sessions of 30 to 40 minutes each over a five-week period.
"Cogmed has a record of successfully transforming the lives of students and adults when used by clinicians in private practice, as well as in schools in Sweden and pilot schools in the United States," said Jonas Jendi, general manager and vice president, Cogmed. "With today's launch of Cogmed Working Memory Training for schools, we will be able to reach even more children around the country who need help building the working memory capacity that will allow them to succeed academically."
Joni Holmes, Ph.D., a cognitive developmental psychologist and senior investigator scientist at the Cognition and Brain Sciences Unit, Cambridge, in the United Kingdom, was one of the first independent academic researchers to investigate the effects of Cogmed training.
"Children with poor working memory skills struggle to complete many common classroom activities that require large amounts of information to be held in mind, and typically fall behind in both reading and math at school. In our research, working memory scores improved for the majority of these children immediately after completing the Cogmed program and were sustained for a further six months without any additional intervention. Gains in working memory were measured by independent, and validated working memory assessments that were not trained," said Dr. Holmes.
Rob Budwig, special-education supervisor for Southern Trinity Unified School District in Dinsmore, Calif., has been piloting Cogmed with students since 2009. His district has also seen dramatic academic improvements in students who completed the Cogmed training. "Overall, we have seen students no longer qualify for special education and no longer need it. We have seen students move from being two years behind their peers in academics to, in one year, catching up and staying with their peers. We have seen students move from struggling academically, hating school so much that they developed psychosomatic symptoms of being sick to avoid school, and not having any friends – to being among the top students in the class, enjoying school and developing friendships."
Best of all, Budwig said, the results have lasted. "Our first group of trainees is in their third school year since their training, and we have not seen any change in their new behaviors or success. In fact, some are still making gains."
Across the country in Ohio, Barbara Marsh, the district literacy specialist for Bay Village City Schools, used Cogmed with the students in her ninth-grade reading intervention class during the 2010-2011 school year. Her class is composed of students who have learning disabilities, English Language Learners and many who face socio-economic challenges. Marsh credits Cogmed with a significant part of her students' success last school year.
"My students saw three years' growth on a nationally standardized reading test, and 100 percent passed the state reading test," said Marsh. "That kind of transformation is truly exceptional. When my students saw that they could be academically successful, it helped them build confidence in every aspect of their life at school. We will definitely be using Cogmed training next school year and, I hope, for many years to come."
For nearly a decade, rigorous scientific research has been conducted and published in leading, peer-reviewed scientific journals, such as Science, Nature Neuroscience, and the Journal of the American Academy of Child and Adolescent Psychiatry, demonstrating that Cogmed training is effective. No other brain-training product or attention-training method has Cogmed's extensive foundation of research validation.
"There are so many interventions being marketed to parents and schools who are desperate to help kids who struggle with memory retention, but they don't have a research base and proven results. With its strong foundation in research, Cogmed is a program that can be relied on to make a difference," said Arthur Lavin, M.D., Cleveland. Dr. Lavin was a pioneer in introducing Cogmed to the United States and has been successfully using Cogmed training in his pediatric practice since 2006. "We can tell teachers and parents that there is an 80 percent chance that it will improve children's lives. That cannot be said about any other intervention for cognitive function in the United States."
Pearson provides professional development and implementation support for schools that use Cogmed Working Memory Training. Introductory pricing is $980 for a group of students. For more information about Cogmed Working Memory training for schools, visit http://www.education.cogmed.com or contact Susan Parrino, susan.parrino(at)pearson(dot)com, 888-748-3828.
About Pearson
Pearson (NYSE:PSO), the global leader in education services, education technology and school solutions, provides innovative print and digital education materials for preK through college, student information systems and learning management systems, teacher professional development, career certification programs, and testing and assessment products that set the standard for the industry. Pearson's other primary businesses include the Financial Times Group and the Penguin Group. For more information, go to http://www.pearsonassessments.com.
For more information:
Adam Gaber, Pearson
800-745-8489 / adam.gaber(at)pearson(dot)com / @apgaber (twitter)
###