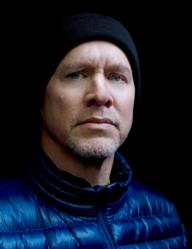 New York, New York (PRWEB) September 06, 2011
Richard Corman is best known for his iconic images of celebrities, athletes and artists of all genres, from Madonna to Pacino, Mandela to Ralph Lauren, Jessye Norman to Michael Jordan, Johnny Rotten to Winton Marsalis, Jean-Michel Basquiat to Muhammad Ali, Kurt Vonnegut to Tom Wolfe and the New York City Ballet to Ballet Hispanico.
Richard's unique vision has captured the interest of corporate institutions by providing striking portraits of Chairmen, Corporate Executives, Doctors and Patients and devoted staff including Homeland Security, Coca-Cola, Duke University, Mount Sinai, the ACLU and the White House. Richard's innate talent portrays the dignity, humility and heroism of the individual.
A new assignment for 2012 with Duke Medical and Baylor Medical will be photographing their global pediatric initiatives throughout Africa. His ongoing collaboration of 12 years with Ralph Lauren focuses on his portraits for editorial, advertising and philanthropic work. His recent partnership with the Hilton Group will exhibit his work around the world in their diverse properties.
Marge Casey comments:
"Richard is a master at capturing moments in people's lives that they themselves remember forever. His early work with icons such as Madonna is well celebrated, as are his images of other icons from all walks of life. On a personal note, his breath-taking and heroic images of the athletes taking part in the Special Olympics for the past 20 years are probably his most memorable body of work, even if they are less known. Richard is an inspiring addition to our roster".
###