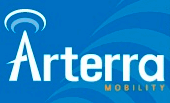 Bethesda, MD (PRWEB) September 08, 2011
Arterra Mobility (http://www.ArterraMobility.com) is pleased to welcome Garth Billstin as Sales and Business Development Director to support growth of its mobile services enablement business.
"I have watched and admired the solution Arterra Mobility has built over the past several years and am very excited to be part of the Arterra team. I look forward to utilizing my prior experience to immediately drive sales and show the value Arterra Mobility's platform has to offer existing clients and new markets," Billstin said.
A leader in the wireless industry, Billstin will use his extensive expertise in strategic and enterprise sales to generate new business for Arterra Mobility, as well as work closely with current clients. He will also manage sales support and marketing efforts for Arterra Mobility business.
"Garth is a terrific addition to the Arterra Mobility team. His proven customer-orientation and his deep experience with Mobile Virtual Network Operators (MVNO) and Mobile Virtual Network Enablers (MVNE) will be a great asset in support of our rapid growth," said Ben Weintraub, COO and Founder.
Before joining Arterra Mobility, Billstin was Partner and Co-Founder of Blue Horizon Group, LLC, where he provided consulting services to corporations in wireless services and international trade markets. Prior to that, he served as Vice President, Business Development at telSPACE, LLC, an MVNE that offered telecom billing software and other essential services in the mobile operator arena. Billstin has also served as Director of International and Eastern U.S. Sales for Appian Graphics, a leading innovator in the Business Process Management Industry.
About Arterra Mobility
Arterra Mobility powers a wide range of innovative wireless services, including kajeet®, the safest cell phone for kids™, and Airlink Mobile®, sold in more than five thousand retail locations nationwide. With a highly-scalable, carrier-grade platform that provides network services; OSS; BSS; logistics support; customer care; and marketing, Arterra Mobility helps companies to develop, launch and optimize their wireless services faster and more cost-effectively than anyone else. Arterra Mobility is wholly owned and operated by Kajeet, Inc. For more information about Arterra Mobility, please visit http://www.ArterraMobility.com.
###