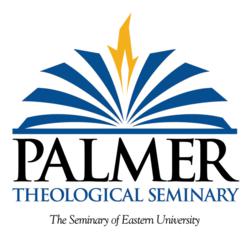 Wynnewood, PA (PRWEB) September 08, 2011
Palmer Theological Seminary of Eastern University, a Philadelphia Christian university, has launched a blended online degree program that will enable church leaders from across the U.S. and around the world to earn a Master of Theological Studies (MTS) degree without relocating. The three-year program, based on the Openseminary™ model, requires two week-long residencies per year at Palmer. For several years, Openseminary™ has run effectively in the countries of South Africa and Australia. Its originator, South African native Wynand de Kock, will serve as lead professor for Palmer's pilot program.
Openseminary™ is built around six modules, each of them 21 weeks long. Most of the education occurs online; a week-long residency period takes place in the middle of each module. Students who complete two modules per year finish in three years, earning an MTS with a concentration in Ministry and Culture.
The program's content is overwhelmingly practical. Each of the six modules focuses on an important area of church practice, such as worship, building community, doing theology in context, and spiritual formation. During each residency, students encounter a "thoughtful practitioner"—a leader regarded as an authority on the topic being studied.
Prerequisites for entry into the program include an undergraduate degree and at least a year of ministry leadership experience. The first cohort of 20-25 students is slated to begin in January of 2012, with an application deadline of November 28, 2011. Tuition is $3500 per module. As with other Eastern University accelerated and graduate degree programs, Openseminary™ students have access to financial aid.
Complete information is available (under "Programs") on the Palmer Seminary website: http://www.palmerseminary.edu/openseminary.
About Palmer Seminary
Palmer Seminary, a Philadelphia Baptist Seminary, is located in Wynnewood, PA, just outside Philadelphia. Palmer was founded in 1925 as Eastern Baptist Theological Seminary. It is best known in the realm of theological education for its commitments to evangelical theology, social justice, women in ministry, and ethnic diversity.
About Eastern University
Eastern is a Christian university dedicated to the teaching, development and preparation of men and women for productive lives of Christian faith, leadership and service. Offering urban, international, professional, seminary, graduate and undergraduate programs, Eastern University is located in St. Davids, PA, but offers programs at various sites throughout PA and overseas.
For more information, contact Randy Frame: 484-384-2980 or rframe(at)eastern(dot)edu.
###