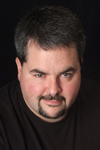 "I like Tech. I like videos. I like to laugh. Figured this might knock out all three in one fell swoop.
San Jose, Calif. (PRWEB) September 07, 2011
Celebrity guest judges were announced today for the MegaPath Tech Talk Online Video Competition, including Jason Falls of Social Media Explorer, Brandon Rae of MTV Networks, Zack Jerome of Lost Angeles Blog, and Bryan Zug at Boostrapper Studios. The contest challenges people to create one-minute videos that use technology or IT jargon and awards total cash prizes of $37,500. Videos must be submitted by no later than Sept. 19, 2011; more details are available at http://contest.megapath.com/.
Guest Judge Quote: Jason Falls
"I like Tech. I like videos. I like to laugh. Figured this might knock out all three in one fell swoop."
Guest Judge Quote: Zack Jerome
"We're living in a digital world and I am a digital girl. But seriously, if you can make someone laugh about technology (on purpose), you deserve a prize. And I deserve to award that prize because I am amazing."
Guest Judge Quote: Bryan Zug
"I get to judge what? Funny videos that slay tech jargon? Count me in."
MegaPath Quote
"Participants in the MegaPath tech talk video competition will not only have the chance to win significant prize money, but now will have the opportunity to have their work showcased in front of our impressive judging panel with experts in social media and video production. We're excited and thankful to have such a great group help us in judging the tech talk video entries and selecting award-winners."

Beth Tyebjee, Vice President of Marketing, MegaPath
About Guest Judging Panel
Jason Falls – Founder Social Media Explorer
Jason is a father, husband and thinker, most of the latter being on social media, public relations and communications for clients of his consultancy and readers of his popular industry blog, Social Media Explorer.
Brandon Rae - Lead Producer at MTV
Brandon, a Lead Producer at MTV Networks, works on the channel's http://www.nextmovie.com/ presentations on criticizing Twilight as a boy's club, which fictional character Twitterfeeds you should be following (Voldemort), and the unfailing hotness of Helen Mirren.
Zack Jerome - Digital Strategic Lead at TBWA/Chiat/Day
Zack is the founder of the ridiculously funny and award-winning blog Lost Angeles, which has gained him a cult following all across the country. When he is not composing captivating recaps of the Bachelorette, he is busy as the digital strategic lead at top ad agency TBWA/Chiat/Day. Zack is also a frequent contributor to LAist.com.
Bryan Zug - Product Manager / Strategist / Producer / Geek / Storyteller
Bryan Zug has been a staple member of the booming Seattle creative industry for over a decade with such companies as pinch/zoom, Methodologie, and Phinney Bischoff Design House. Zug's newest endeavor is as a strategist and producer for Bootstrapper Studios. He serves as the strategic advisor to Lilipip, a Seattle production company, as well as the video producer for Ignite Seattle.
MegaPath Inc., a leading provider of managed data, voice, and security services, has already paid out an award for the Early Entry category to Kyle Bloom from Kansas City for his entry "I'm IT." MegaPath launched the online video contest in conjunction with Zooppa, the world's leading source of user-generated advertising. All submitted videos can be viewed on the MegaPath Tech Talk Online Video Competition site.
About MegaPath Inc.
MegaPath operates one of the largest end-to-end communications networks in the country. In 2010, the company combined with Speakeasy and Covad to form a single company providing a full range of data, voice, and security services for small and medium-sized businesses and enterprises nationwide. MegaPath helps businesses of all sizes easily and securely communicate between their headquarters, employees, and business partners to lower costs, increase security, and enhance employee productivity. Learn more at http://www.megapath.com.
About Zooppa
Zooppa is the world's leading source of user-generated advertising. With a creative community of over 120,000 members, Zooppa has worked with global brands like Samsung, AT&T, Nike and Google and agencies like BBDO, MindShare and Razorfish to produce fresh and fun creative ads. Beyond content, Zooppa's innovative model offers brands and agencies a cost-effective, strategic approach to engage consumers, build online word-of-mouth and gain consumer insights.
###