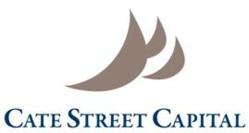 Portsmouth, NH (PRWEB) September 07, 2011
Cate Street Capital, a national leader in developing green technology companies, has closed financing for its $275 million biomass power plant in Berlin, New Hampshire and will begin construction immediately. Berlin Station, a 75-MW facility which is expected to generate power by late 2013, will create approximately four hundred construction jobs and forty permanent jobs in the economically depressed area, and once complete, is expected to be among the largest and most environmentally advanced biomass energy plants in the Northeast.
"This is a significant milestone for Berlin Station, but also for the state of New Hampshire, particularly Berlin and the North Country," said Cate Street Capital President John Hallé. "We are thankful for the strong leadership of Governor John Lynch, DRED Commissioner George Bald, Executive Councilor Ray Wieczorek, Senators John Gallus, Jeannie Forrester and Jeb Bradley, and Berlin Mayor Paul Grenier. All of these leaders played key roles in moving Berlin Station forward."
Hallé added that Tom Frantz and Anne Ross of the NH Public Utilities Commission, as well as Governor's Counsel Jeff Meyers, Governor's Assistant Jamie Richardson, and the Executive Council, also deserve recognition for their efforts in helping Berlin Station proceed. "Further, we are grateful for PSNH's patience and diligence in standing by the Project as we worked to bring it to fruition, and we are looking forward to maintaining a long and successful partnership with them moving forward" expressed Hallé.
"We have been involved with the Berlin project for almost four years," noted Gary A. Long, PSNH President and COO. "The completion of this financing phase will result in millions of dollars in economic development credits flowing to Coös County and the City of Berlin, the creation of hundreds of jobs, new property tax revenues, and a source of renewable energy for PSNH customers for many years to come. We congratulate Cate Street Capital on this accomplishment, and also thank Governor Lynch, and the many New Hampshire officials who offered their assistance and encouragement."
"Actively supporting and engaging the community is one of our core principles," said Cate Street Capital Senior Vice President Richard Cyr, "which is why we are committed to hiring and buying locally whenever possible, and to funding many local projects including a river walk along the Androscoggin, an ATV/snowmobile trail, and a parking lot near a community park."
Berlin Station, which has a 20-year agreement to sell its power to Public Service Company of New Hampshire, has all required permits and approvals to begin construction. The biomass power plant will sit on the Androscoggin River in downtown Berlin on property that was formerly part of the Fraser Papers pulp mill that closed in 2006. The plant will burn approximately 750,000 tons of low-grade wood per year, supporting several hundred jobs for foresters, loggers and chippers. Berlin Station is estimated to inject approximately $25 million annually into New Hampshire's North Country economy.
Cate Street Capital, headquartered in Portsmouth, New Hampshire, focuses on finding and supporting green technologies and environmentally sustainable projects for a better world.
# # #