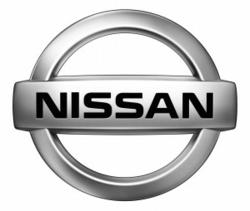 San Antonio, TX (PRWEB) September 08, 2011
Ingram Park Nissan- one of the leading Nissan dealerships in San Antonio is excited to announce August Nissan sales rose 19.2 percent over last year. This news comes to little surprise to them, but nonetheless must be shared. Nissan and Ingram Park Nissan both know these numbers speak for the quality and reliability of the Nissan brand.
2011 has been a successful year for Nissan. The Nissan Leaf, among other models, continues to outsell its competitors. Since its December 2010 launch, the Leaf has sold over 6,000 units. The all new Nissan Versa Sedan launched and quickly saw increased sales in over 8,500 units sold in August. The Altima sold over 23,000 units in August and the Rogue crossover saw a record breaking 11, 467 units.
"Nissan expects to see continued market-share gains thanks to better vehicle availability than key competitors and strong performances by our top sellers: the Altima, Rogue and Versa," said Al Castignetti, vice president and general manager, Nissan Division. "The 2012 Versa Sedan is off to a great start and is positioning us to maintain our leadership in the competitive subcompact segment."
Nissan has been uniquely responding to new car shoppers' wants and needs and the proof is undeniable. Sales in August speak for themselves.
Ingram Park Nissan, a leading Nissan dealer in San Antonio, TX is proud to sell such an innovative and successful brand. They have a great selection of new and used Nissans in San Antonio. At Ingram Park Nissan there's a team of professionals working toward supplying the best on the road, Nissans. To learn more about Nissans and Ingram Park Nissan visit them online at http://www.ingramparknissan.com
###