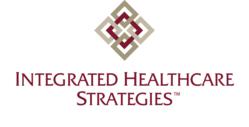 TAMC places great importance on the continuous quality improvement of the nursing care provided and seeks a candidate that will inspire confidence and accountability.
Kansas City, MO (PRWEB) September 07, 2011
MSA Executive Search, the executive search practice of Integrated Healthcare Strategies, a consulting firm dedicated exclusively to improving the operations of healthcare organizations, today announced that it has been retained to lead a national Chief Nursing Officer (CNO) search for The Aroostook Medical Center (TAMC) in Presque Isle, Maine. The CNO for this leading provider of healthcare services in northern Maine will lead Nursing Services and ensure the provision of high-quality patient care and safety to the communities served.
As a member of the Executive Leadership Team, The CNO of TAMC is expected to provide nursing services leadership including vision, strategic direction, financial and operations management, and community relations. The CNO will have a direct reporting relationship to the TAMC Chief Operating Officer and Chief Medical Officer, with overall administrative responsibility for managing the hospital's nursing services relationships to assure achievement of TAMC's strategic and operating goals.
"TAMC places great importance on the continuous quality improvement of the nursing care provided and seeks a candidate that will inspire confidence and accountability. To that end, the ideal CNO will develop collaborative, trusting relationships with the Nursing Services staff, medical staff, managers and employees, fellow executive team members, and the Board of Trustees," said Jane Groves, Executive Vice President of executive search for Integrated Healthcare Strategies.
TAMC is an affiliate of Eastern Maine Healthcare Systems (EMHS), allowing it to provide residents of Aroostook County access to a range of specialty physicians, advanced services, and technology not commonly available in rural areas. EMHS was awarded the 2009 National Health System Patient Safety Leadership Award by the National Business Group on Health and the VHA Foundation. A comprehensive, not-for-profit healthcare organization, TAMC offers a 161 licensed bed medical center, a 17 practice primary and specialty care provider group, a renal dialysis center, and a regional ambulance service.
The successful CNO would ideally hold a Master's degree in nursing, healthcare administration, business, or a related field with acute care hospital management experience. Proven results as a CNO within a like-sized rural, community hospital or Director-level responsibility at a larger hospital is preferred. The candidate should have a focus on quality of care, and experience leading a service excellence program/culture (preferably the Studer Principles). Demonstrated abilities to effectively work within an integrated healthcare delivery system, with matrix operational and functional structures, is critical to the success of this position.
About The Aroostook Medical Center
The Aroostook Medical Center is a not-for-profit organization and a leading provider of healthcare services in northern Maine. It is driven by its mission to restore, maintain, and improve the health of friends and neighbors in a compassionate and professional environment. Its active medical staff consists of over 60 physicians and other healthcare practitioners, plus additional consulting and courtesy staff; it employs over 1,000 people. The Aroostook Medical Center is an affiliate of EMHS, allowing it to offer a wide range of healthcare services not typically available in rural communities. For more information, please visit http://www.stfranciscare.org.
About Integrated Healthcare Strategies
Integrated Healthcare Strategies provides not-for-profit healthcare organizations with direct access to a comprehensive array of healthcare-specific services, delivered by professionals from the industry who understand the rigors of running a healthcare organization – from the lunchroom to the Board Room. Its client list is a "who's who" of healthcare organizations including over 1,200 major healthcare providers, 1,800 hospitals, and 700 independent and affiliated medical groups. Integrated Healthcare Strategies specializes in the areas of physician strategy and compensation, employee compensation, executive compensation, human capital solutions, labor relations, leadership transition planning, executive search, employee surveys, performance management and board governance solutions. For additional information, contact Julie McCauley at 800-327-9335 or at julie(dot)mccauley(at)IHStrategies(dot)com. Visit Integrated Healthcare Strategies online at http://www.IHStrategies.com.
# # #