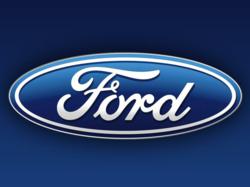 Manitowoc, WI (PRWEB) September 08, 2011
The professionals at Maritime Ford - the premiere Ford dealership in Manitowoc, WI - were excited to hear the news about Hajek Motorsports breaking two landspeed records with a Ford F-250 Super Duty truck.
The Ford truck broke the B Production Diesel Truck record of 166.850 mph by a Duramax diesel GMC. This class is normally comprised of race vehicles with extensive aftermarket modifications. The F-250 that Hajek Motorsports ran is something of a rarity as it used extensive production parts to perform at high speeds.
Underscoring that the 2011 Super Duty is the cleanest Power Stroke ever, a land speed record was also set using soy-based biodiesel fuel. Every 6.7-liter Power Stroke turbo-diesel can operate on a mixture of diesel up to 20 percent biofuel. The F-250 Super Duty truck broke the biodiesel land speed record of 130.614 mph, which is very impressive.
"Racing is part of Ford Motor Company's DNA so it's only natural for us to build a race vehicle that demonstrates Ford's leadership in the diesel and biodiesel truck market," said Brent Hajek, Hajek Motorsports owner. "The F-250 is an excellent truck with amazing capabilities. I'm amazed at how, with very few changes from stock, we were able to accomplish this."
Ford engineers teamed up with Hajek Motorsports to design and install the modifications to the production-level truck. Changes were made to the top-end components of the engine including the high-pressure fuel pump, fuel injectors and turbochargers for more fuel flow. The compression ratio was modified as well to achieve the landspeed records.
"The engineering that went into the base engine provided us with a rock-solid foundation to start from," said Paul Niessen, powertrain engineer. "And it worked out great since we increased the output of the engine by more than 50 percent over production with just a few changes."
Local residents who are interested in learning more about any of the great trucks in the 2011 Ford lineup should stop in at Maritime Ford, the leading Manitowoc, Wisconsin Ford dealership. They can answer any questions about the F-250 or any of the other great Ford tough trucks they have for sale.
###