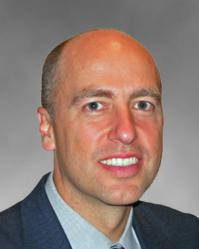 Hexagrid has developed compelling solutions at the right place and at the right time, and I am excited to help Hexagrid reach new heights as a global organization.
Saint Louis, MO (PRWEB) September 07, 2011
Hexagrid Computing, a leading developer of cloud enablement solutions, announces the addition of Gregory W. Freiberg, former Chief Financial Officer of Savvis, to its Board of Directors.
"We are excited to welcome Greg to our Board of Directors and look forward to working closely with him to grow Hexagrid to the next level," said Suresh Mandava, Chief Executive Officer of Hexagrid Computing. "Greg is well respected both locally and internationally for business leadership in the telecommunications and data center industries. His expertise is a welcomed asset to Hexagrid as we capitalize on current momentum in the international market to create a solid base for continued company expansion."
For more than 20 years, Freiberg's career has largely focused on growth and international development of technology-based businesses. Most recently, Freiberg was the Chief Financial Officer of Savvis, a Saint Louis based data center and managed services company that was purchased by CenturyLink in April 2011 for $2.5 billion. Prior to working with Savvis, Freiberg served as Chief Financial Officer for XO Holdings, Inc., a national provider of advanced communications services.
"I look forward to the fun and excitement of growing a well-positioned technology start-up with a terrific, hard-working team," says Freiberg. "For such a young company, Hexagrid has a global focus and a passionate focus on serving customers. We have landed mature sizable customers overseas and have a strong funnel across many geographies. This is very exciting company in a very exciting and fast growing industry."
Freiberg has direct experience scaling and running companies from the start-up phase through to a mature operating model. In the mid-1990s, Freiberg was the founding Chief Financial Officer of MCI WorldCom in Asia Pacific. Over the course of four years, the telecommunications service provider grew from zero customers and zero revenues to spanning 12 countries with approximately $800 million in revenues.
"There is no question that cloud computing offers tremendous scale and efficiency advantages, and enterprises are irreversibly beginning their adoption of the cloud," states Freiberg. "Hexagrid has developed compelling solutions at the right place and at the right time, and I am excited to help Hexagrid reach new heights as a global organization."
About Hexagrid Computing
A recognized thought leader in the Infrastructure as a Service (IaaS) industry, Hexagrid developed the first cloud computing platform that directly aligns with the real-world IT delivery models of both service providers and enterprises. Hexagrid provides all the software and support that IT organizations need to successfully build clouds that fit their specific business and end-user requirements. Hexagrid cloud solutions truly simplify and expedite virtual IT management, empowering successful cloud computing strategies that quickly generate profits by pooling resources, delivering control, and building value. For more information, please visit our website.
###