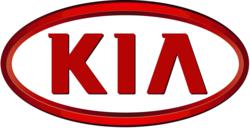 Joliet, IL (PRWEB) September 08, 2011
Bill Jacobs Kia, a Joliet Kia dealership, would like to share that Kia Motors America has just released their August sales figures and it shows that they have increased U.S. automobile sales, over last year, by 26.9 percent. Kia Motors America announced that demand for virtually all of their fleet has increased as Kia sales continue to increase.
In August 2011 alone, Kia Motors America sold a total of 41,188 vehicles which is nearly 9,000 more vehicles than sold in August 2010. Of all those vehicles being sold the Kia Sorento, Kia's crossover vehicle, showed the biggest sales numbers on August posting 13,573 vehicles sold, which is a fifty-percent sales increase last year's August numbers.
Other Kia models that are doing well include both the Kia Optima sedan and the Kia Sedona. Kia Optima sales have more than doubled over last year, with a grand total of 6,157 Optima's being sold in August alone. As stated above the Kia Sedona also did well in August 2011. The Sedona posted an increase of nearly forty percent in sales over last August, with 3,011 Sedona models sold.
Bill Jacobs Kia offers a great selection of Kia cars in Joliet. Stop on in to see some new or used models.
###