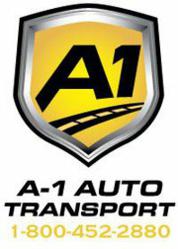 Aptos, CA (PRWEB) September 07, 2011
A-1 Auto Transport is rolling out yet another line of customer friendly services this week by expanding their shipping boundaries to include locations all over Europe, Asia and South America. Known for over two decades as a leading auto shipping company in the United States and Canada, A-1 Auto Transport is now looking to extend their reliable services to a wider variety of international locations, providing competitive prices and services to markets all across the globe.
Breaking into an international market place can be a difficult task, but with A-1 Auto Transport's years of experience in the auto transport industry, as well as their dedication to improve and grow their business whenever possible, they should have no trouble at all with establishing themselves as a reputable service provider on an international level.
A-1 Auto Transport has fully researched and tested the process of international auto shipping and is now able to provide full service auto shipping to locations all around the world. Their new international division includes a free international shipping quote service that will provide users with fast shipping rates from some of the industry leaders so that they can compare and choose the company best suited for their needs.
A-1 Auto Transport will also make sure that their customers have everything needed to make their auto shipment a hassle free experience. This includes providing all import/export paperwork required by customs, as well as helping to make sure that customers are in compliance with all rules and regulations put fourth by the country that they are shipping their vehicle to. A-1 Auto Transport is also able to ensure customers receive the necessary insurance coverage while their vehicle is being shipped. Combining this comprehensive insurance coverage with their full range of customer services allows users a sense of full security that is not provided by some of their competitors.
To learn more about A-1 Auto Transport international car shipping services, CLICK HERE.
For over 22 years, A-1 Auto Transport has been providing quality shipping services for cars, trucks, motorcycles and pretty much any other type of vehicle imaginable. Not only do they offer full scale shipping options, but they also provide their users with a wide variety of information about the auto transport industry and how to get the most for their money. Their website, http://www.a1autotransport.com, is an incredibly helpful resource for anyone considering shipping an automobile. They offer information such as company reviews, standard shipping procedures and how best to save on your auto shipment by comparing rates quickly. Learn more about comparing car shipping rates online using the A-1 Auto Transport website.
You can contact one of their helpful customer services representatives by phone 1-800-452-2880 with any questions or comments.
###