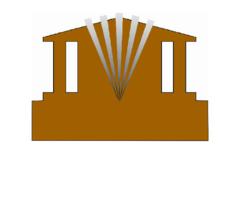 Today's families are looking for security for their money and a means to make wealth work for them instead of their dollars benefitting corporate banks and the Chairman of the Board
Jamison, PA (PRWEB) September 13, 2011
From baby boomers to Gen X and Y, people have a powerful craving for certainty. In his new book, "Monetize Your Wealth," Russ Bragg will show people how to take control of their financial environment.
The recent stock market freefall strikes a chord with many Americans who put their faith into the nation's so called "blue chips" as they turned their hard earned income over to someone else to control. The resulting fear is reminiscent of that held by the characters in the 1946 classic film It's a Wonderful Life with James Stewart and Donna Reed.
Characters George Bailey and his wife Mary are leaving on their honeymoon when they witness a run on the bank that leaves the Building and Loan in danger of collapse. The couple quells the panic by using the $2,000 earmarked for their honeymoon to satisfy the depositors' immediate needs. The movie illustrates the power held today by individuals who have taken control of their own money through Infinite Banking by setting up their own privatized bank.
"Today's families are looking for security for their money and a means to make wealth work for them instead of their dollars benefitting corporate banks and the Chairman of the Board," explained Russ Bragg, a wealth management expert with Distinctive Financial Services in Jamison, PA.
Individuals looking for control over their wealth can bank on the success of the Infinite Banking concept during this volatile market.
"Privatized banking enables families to have access to their money while saving for retirement or college, and still maintain control on the amount of their wealth that leaves the household each and every year," Bragg remarked.
The reality is that people have little control over money that is earmarked for retirement through commonplace financial vehicles that are promoted strategically with government endorsement or control.
The book will dispel many of the common misconceptions about traditional wealth accumulation vehicles and show how everyone can control their own finances.
"While the traditional markets nosedive faster than a Six Flags roller coaster, it is hard to tell people to just sit back and hold on," Bragg commented.
"Banks have been making billions off of the consumers' spending habits. We teach people how to re-capture the interest that that they have paid to financial institutions all their lives. Once we get past that learning curve, people never look back. And they stop worrying about what's going on in the equity markets," Bragg added.
About Distinctive Financial Services - Distinctive Financial Services was founded by Russ Bragg to educate consumers and business owners on money and finance. Russ was the first advisor in Pennsylvania to hold the title of Bank on Yourself ® Certified Advisor and a Certificate of Completion in the exclusive formal Infinite Banking Concept™ training endorsed by R. Nelson Nash, creator of the Infinite Banking Concept. Russ offers educational seminars and one-on-one financial consulting sessions that provide sound fundamental approaches to cash management that will benefit individuals, families and business owners today and tomorrow. Visit http://www.distinctivefinancialservices.com or call 215.343.7400.
Securities and Investment Advisory Services offered through H. Beck, Inc. Member FINRA/SIPC.
H. Beck, Inc. and Distinctive Financial Services are unaffiliated entities.
# # #