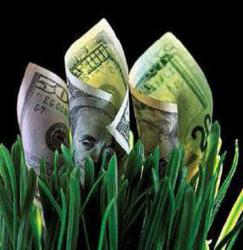 Avoid the top 10 Estate Planning Mistakes
"Is your Power of attorney still good?
Fort Myers, FL (PRWEB) September 09, 2011
In addition to a free continental breakfast, attendees at this workshop will be treated to brief speaking engagements and presentations by James H. Applegate CFP®, AAMS® on the topics of (i) How to tame the Market's Volatility; (ii) why avoiding big losses is more important than scoring big; and (iii) capital preservation strategies for volatile markets. The guest speaker for the workshop is local Estate Planning attorney Barbara M. Pizzolato, Esq. Some of the topics Ms. Pizzolato will be speaking on include; (i) How to avoid the top ten worst estate planning mistakes; (ii) Is your power of attorney still good? In light of the new Florida Power of Attorney law coming October 1, 2011; and (iii) You can protect from the grave!
Seating is limited and reservations are required to attend this workshop.
Call the 24 hour reservation line at 800-488-3208 to reserve your place at this informative workshop.
Barbara M. Pizzolato is a solution-oriented practitioner licensed to practice in New York, New Jersey, Connecticut and Florida, with over 23 years of experience. Ms. Pizzolato represents clients by reviewing current estate plans, establishing new estate plans including Wills and Trusts, Probate and Trust Administration, and Business Planning.
Ms. Pizzolato is committed to establishing long-term relationships with her clients. She is dedicated to analyzing new issues for her clients, guiding them through their decision-making process and representing them during the many phases of their lives.
James H. Applegate is a regional director with Financial Services Advisory, Inc. (FSA), a fee only, registered investment advisory firm located in Fort Myers, Florida and Rockville, Maryland.
For nearly 30 years, Financial Services Advisory, Inc. has been helping clients successfully navigate the financial markets with a focus on minimizing the downside risk of investing: winning by not losing! The firm manages over $550 million for individuals, trusts, non-profits, IRA's and other retirement plans with clients in forty-three states.
###