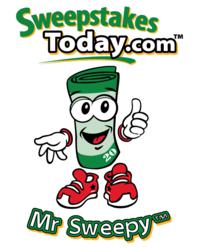 (PRWEB) September 08, 2011
"With literally millions of sweepstakes entries every day, a column that answers questions and explains how to win is a natural for many newspapers and websites," Craig McDaniel, President of Sweepstakes Today LLC, (http://www.sweepstakestoday.com Link) said in an interview today. "Particularly when they can use the weekly column for free for six months."
When publications make use of the column it not only tweaks reader's interest, it also creates an opportunity for the publication to sell "sponsored by" advertising to both national and local advertisers who want to benefit from the increasing number of people entering sweeps, McDaniel explained. "With my background I'm in a position to help them find advertisers, we'll even split the ad revenue 50/50 when we're successful placing an ad with them," he said. "I can't guarantee I'll be able to place an ad on every newspaper or website that wants help, but I'll do my best."
"Readers, the media and advertisers all benefit," he added
McDaniel, also known as "Mr. Sweepy," has been entering sweeps and contests over 25 years. During that time he has won over $96,000 in prizes, including two trucks, various trips, electronics like TVs and computers and even cash. He started entering sweepstakes on the internet back in 1998 and says most of his wins have come from participating in the hobby online.
As his reputation as a sweeps winner spread people from all over the country began to find him and ask him how he did it. The more he thought about it the more he became convinced that creating a website to help people find and enter sweepstakes could be profitable for all concerned. He set out to create such a site.
Launched in 2004, SweepstakesToday.com has had growth that required expansion of the technology behind the scenes as well as special-built software that not only presents up-to-date sweepstakes to users but gives them ways to keep track of their entries. Included in the free membership is the "Mr. Sweepy Forum" where members discuss sweeping, wins, and exchange hints and just hang out. "The forum has actually become quite the online community" McDaniel said.
The columns are offered in two formats. The first is designed as easily read information pieces and the second is Q&As in the style of Dear Abbey. The questions are based on the ones asked in both the forum and by members of the site as well as people who are just curious. Live links make stories ideal for online use. Samples can be seen at (http://www.grandprizesweepstakes.com Link). Either format takes up about as much space as a crossword puzzle, McDaniel commented.
Publishers and editors interested in more information can contact McDaniel through the grandprizesweepstakes.com or by email to anne(at)annewayman(dot)com
###