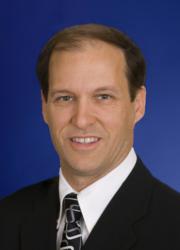 Phil Angelides is a trailblazer in public policy and the clean energy revolution, and we're honored to bring his experience and knowledge to ClearEdge Power.
Hillsboro, OR (PRWEB) September 07, 2011
ClearEdge Power, a leading manufacturer of scalable, continuous onsite power systems, today announced the appointment of financial leader and environmental investment pioneer Phil Angelides to its board of directors. In his new role, Angelides will help drive adoption of ClearEdge Power's clean energy, distributed generation solutions for commercial, institutional and residential customers.
"Phil Angelides is a trailblazer in public policy and the clean energy revolution, and we're honored to bring his experience and knowledge to ClearEdge Power," said ClearEdge Power President and CEO Russell Ford. "The growing demand for alternative energy solutions is reaching a critical inflection point. This appointment, combined with our latest round of funding and recent customer wins, further positions ClearEdge Power as a leader in providing clean, predictable, efficient power to a broad range of customers."
Angelides has been at the forefront of building the new green economy for more than two decades. Currently, Angelides is the president of Riverview Capital Investments, which focuses on renewable energy projects and sustainable urban development. As Treasurer of the State of California from 1999 to 2007, he championed environmental and clean technology initiatives and put the weight of the state's investments behind clean energy and the fight against global warming. Before entering elected office, Angelides pioneered smart growth and energy efficiency as a businessman, winning widespread praise for his groundbreaking work in sustainable development. Angelides' varied background in the public and private sector has given him a rare insight into the challenges and opportunities faced by businesses, public officials and communities as they turn the promise of a green future into a reality.
"By creating innovative, proven technology, as well as hundreds of high-tech jobs for American workers, ClearEdge Power is leading the clean technology revolution," said Angelides. "I've been an advocate of combining environmental responsibility and economic success for decades and believe ClearEdge Power has the ability to capitalize on this vision by delivering cost-effective and environmentally beneficial distributed energy generation solutions to businesses and residences around the world."
ClearEdge Power has experienced tremendous growth and achieved several significant milestones in 2011. Earlier this month, the company announced it raised $73.5 million in Series E financing to further grow customer adoption in key commercial and institutional markets, expand internationally and commercialize new products. This significant round of funding follows a series of recent successes for the company, including the acquisition of several new commercial and institutional customers across a variety of industries, a DOE grant to support further adoption of its technology, expansion into international markets, and corporate growth of more than 300 percent in the last three years, which created more than 150 new high-tech jobs.
About ClearEdge Power
ClearEdge Power is a global, privately held, technology company leading the way for smarter, cleaner on-site energy systems focused on commercial, institutional and residential buildings. The company designs, manufactures and markets the ClearEdge5 system, a proven fuel cell appliance that cleanly converts natural gas to electricity and heat, offering both significant financial and energy savings, as well as a greatly reduced impact on the global environment. The ClearEdge Power corporate management systems are certified to ISO 9001 and ISO 14001. Follow ClearEdge Power on Facebook, LinkedIn and Twitter.
Press Contacts:
Taraneh Foster, ClearEdge Power, (503) 214-1673, tfoster(at)clearedgepower(dot)com
Joan Levy, Blanc & Otus, (415) 856-5110, jlevy(at)bando(dot)com
###