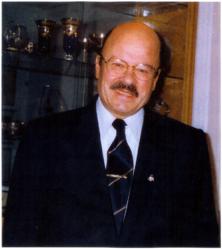 The Day is Real and the Hour is Very Close.
Beverly Hills, Florida (PRWEB) September 07, 2011
Admiral P.Kikareas, President of the World Foundation of Peace and Security, has devoted his life for peace and security among humanity. Today he makes a request to the populate of the world to maximize love in order to avoid the coming catastrophe, which he says is very close, only months away.
He has written and published many articles and press releases and also published a book, which gives a huge message to the populate of the world to stop killing each other and exercise virtues: peace, love, understanding, care for our neighbors and much more as you may read "I was there when they crucified my Lord".
"No one listens," Kikareas says, "for that the day is real and the hour very close because people prefer wars than Peace Love and understanding."
"When I heard, my belly trembled, my lips quivered at the voice…..rottenness entered into my bones, and I trembled in myself, that I might rest (be hidden or escape) in the "Day of Trouble" …….(the coming 'Apocalypse')
(Habbakkuk 3: 16)
"For there will be Great Tribulation, much has not been since the beginning of the world until this time no,nor ever shall be. And unless those days were shortened no flesh (on Earth) would be saved"
(Matthew 24:21-22)
"Believe me," Kikareas says, "I see that clearly with the Grace of God who asks you to make a stop here. Seek peace into your hearts and stop hate each other. Turn your face up to God and ask Him to help you find peace and He will grant it to you if you follow His word."
"My friends please listen to me before it is very late, the time is very short," Kikareas says.
"This message has been given to me by God the Almighty, in order to pass it over to you.
"A humble Messenger of Peace and Love."
###