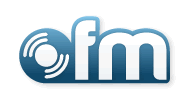 The .FM TLD has some of the most recognizable and innovative brands in streaming and social media today
San Francisco, CA (PRWEB) September 07, 2011
.FM, the dotFM Registry is pleased to announce today the unveiling of its new enhanced brand and website (http://www.get.fm). Completely overhauled, the new website was designed to showcase how .FM domains are fast becoming the premier channel to deliver news, information, music, entertainment, and social media to the masses on the Internet. Some of the Web's most innovative online addresses are now broadcast through .FM domains. The new contemporary designed brand and website serve to truly reflect the growing and ingenious .FM community of users and registrars.
"The .FM TLD has some of the most recognizable and innovative brands in streaming and social media today," said George Bundy, Chairman & CEO of BRS Media Inc. ".FM is increasingly attracting premier broadcasters and media companies including Last.fm, Turntable.fm, Blip.fm, Ping.fm, Digster.fm, Shuffler.fm, Headliner.fm and thousands more; as a result, the Registry's brand and services are now also evolving to meet the growing demand and creativity of our clientele head on."
Enhancements on the new website now make finding and registering .FM domains extremely easy. Premium domains, some of the most prized .FM names, can be quickly searched and applied for through a simple application form or through a one click alert form. Even staying on top of expiring .FM domains is as simple as visiting a page to see the latest drops. Most importantly, the best of the best .FM web addresses are now showcased on their own individual Domain Spotlight page, demonstrating how creativity and a good .FM domain can be the single best way to reach eyes and ears on the Internet.
About dotFM Registry:
By marrying the Internet with one of the world's most familiar and instantly recognizable hallmarks, domains ending with the FM extension perfectly convey to anyone online that news, information, music, entertainment, and media is but a click away. Many of the most innovative online brands in streaming and social media today are channeled and broadcast to the world via their FM domain. The dotFM® Registry is operated by BRS Media and is a key property of their growing portfolio of online companies, which also includes dotAM® , dotRadio™, iDotz.Net domain registrar, and the portals of @Radio.FM & @Radio.AM.
About BRS Media Inc:
Based in the South of Market district (SoMa) of San Francisco CA, BRS Media (http://brsmedia.fm) is a member of the National Association of Broadcasters, the International Webcasting Association and the Webcaster Alliance. Listed as one of the fastest growing privately held companies by the SF Business Times and Inc. Magazine, its portfolio of Online properties includes: dotFM® & dotAM®, domain registrar of premium multimedia .FM and .AM domains; dotRadio™, the new .RADIO top level domain for the On Air and Online Community; iDotz.Net domain registrar of all gTLD domains (.com .net & .org), as well as, boutique domains (.tv .co .me .la & .im); @Radio.FM & @Radio.AM, free Web based email services and the ever-popular Web-Radio, the leading portal for "tuning in" Radio on the Internet. dotFM, dotAM and dotRadio are either registered trademarks or trademarks of BRS Media, Inc.
###