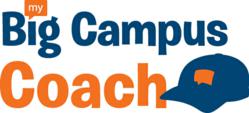 Innovative educators are using My Big Campus to do some really awesome things.
Bakersfield, CA (PRWEB) September 08, 2011
This summer, Lightspeed Systems launched the My Big Campus Certified Coach Program. The purpose of the program is to recognize passionate advocates for engaging peers and students through educational technology, including My Big Campus. These advocates will be trained to provide initial and ongoing support for users of the collaborative solution.
"We recognize and value the impact of real-world peers sharing their experiences and expertise with other educators in a collaborative environment," shares Lightspeed Systems CEO Joel Heinrichs. "We're proud to implement the Certified Coach program and to have these dedicated educators to help us."
My Big Campus is an integral part of the product suite offered by Lightspeed Systems. This unique classroom tool allows teachers, students, IT, and administrators to effectively collaborate, encourage participatory learning, and facilitate group communication and assignments – all while being protected by the award-winning Web Filter. Since the innovative solution was introduced in 2010, more than 300,000 users have joined the network, engaging in classwork and developing 21st-century skills.
"My Big Campus allows our community, students, and faculty to communicate in a fun and interactive way," says Stephanie Lennon, a teacher from Cumberland County, CA. "In the classroom, we are going green as we conserve paper by using My Big Campus. I am looking forward to coaching other schools on the wide range of benefits offered by this great solution."
The My Big Campus Certified Coach program kicked off at the first annual My Big Campus Summer Academy, held in July in Wichita, Kansas. Veteran My Big Campus users gathered together to discuss training, exchange best practices, explore new aspects and uses of the solutions, and help shape future development through roadmap discussions. To ensure a high level of expertise among coaches, attendance at the Summer Academy was mandatory.
The Summer Academy and Coach program have helped users see the big picture potential of the solution. Jason Huber, Technology Infusion Specialist at Allegany Public School District in MD, notes, "A lot of people are discovering all of the great resources and tools available on My Big Campus. From flipped classrooms and virtual schools to mobile learning, innovative educators are using My Big Campus to do some really awesome things."
Coaches look forward to sharing the possibilities with other educators and other districts. "After seeing the school-wide benefits of My Big Campus firsthand, I am excited to help other educators implement this solution as a Coach!" shares Dr. Cristy McBee, Instructional Coach at Sweetwater School District in Wyoming. "My Big Campus allows our teachers and administrators to collaborate together and share professional development. It also allows our students a safe and fun environment in which to communicate, learn, collaborate, and store their documents."
The educators selected for the My Big Campus Coach program will not only become certified trainers, but will also have the opportunity to speak at educational technology conferences and national webinars, attend various training workshops, and have direct influence over future development of the solution – through ongoing collaboration with other coaches, Lightspeed Systems staff, and My Big Campus developers.
Herb Bossard, a teacher and technologist from Pennsylvania who also received coach certification last month, says, "We need technology and Web 2.0 tools to educate our 21st century students and with My Big Campus teachers have no fear because it is all filtered. I believe all education systems should look into My Big Campus, and as a Coach I'm here to help them out!"
Lightspeed Systems is dedicated to providing its customers with the support and training they need to be successful with the solutions. The My Big Campus Certified Coach program is another extension of that commitment.
The following educators have earned My Big Campus Certified Coach status; more are achieving this goal every week.
Herb Bossard - Teacher, Conneaut School District, PA
Jason Huber - Technology Infusion Specialist, Allegany Public School District, MD
Libby Lawrie – Technology Integration Specialist, Lawrie Consulting, LLC, IN
Stephanie Lennon - Teacher, Cumberland County School District, VA
Cristy McBee - Instructional Coach, Sweetwater School District, WY
Troy Messerall – Teacher, Conneaut School District, PA
Shawna Slaton – Teacher, Scott County School District, IN
Matthew Kitchens – Teacher, Ennis Independent School District, TX
Melissa Blank - Technology Infusion Specialist, Allegany Public School District, MD
About Lightspeed Systems
To us, education isn't an industry; it's a passion. Our solutions make it safe, secure, and easy for IT staff to give users access to resources that make learning engaging, collaborative—and real.
Since 1999, Lightspeed Systems has been partnering with, listening to, and supporting IT staff in schools—making their day-to-day tasks manageable and their educational goals reachable. Today our solutions are used in more than 2,000 school districts for more than 7 million students. Our products have won numerous awards and our company has been recognized on the Inc. 5,000 list as one of the fastest-growing private companies for the last five years. But more than what we've done, we're interested in what we can do, together: transform education. For more information, call 661-716-7600, or visit http://www.lightspeedsystems.com.
# # #