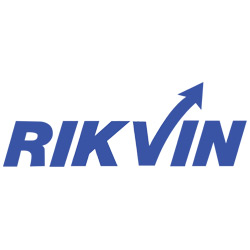 "Rikvin provided us with a cost efficient and seamless service... everything from obtaining working permits through accounting, auditing and secretarial services."
(PRWEB) September 09, 2011
The Singapore Government has implemented several key changes on the Employment Pass, the latest move in its efforts to reduce national reliance on foreign talent in an increasingly competitive local labour market. Rikvin Group, a leading Singapore company registration specialist, reports that this will mean additional work on the part of both local and foreign employers, and a tighter squeeze on current hiring practices.
According to a press release by the Ministry of Manpower (MOM) on 16 August 2011, this was in line with "broader strategies to achieve productivity-driven economic growth, as well as to ensure that Singaporeans remain at the core of a diverse and globally competitive workforce."
As of 1 July 2011, the minimum qualifying salaries for P1, P2, Q1 and S Passes have been raised to S$8,000, S$4,000, S$2,800 and S$2,000, respectively.
It was also announced that by 1 January 2012, every new Q1 Employment Pass applicant also has to meet a minimum monthly salary of S$3,000, as well as possess a degree from a recognised educational institution to be eligible. The requirements for P2 Employment Pass applicants will also be raised to S$4,500. No further changes were made to the P1 Pass.
This means that university graduates can qualify for the Q1 Pass if they earn at least S$3,000 a month. MOM stated that it would carefully consider each application and make exceptions on a case-by-case basis as some applicants may not have the required qualifications, but possess other mitigating skills.
Such complicated legal formalities can often be confusing for start-ups or even existing companies with large pools of foreign labour. As such, many turn to firms specialising in such manpower matters.
Rikvin Group is one such firm, having had extensive experience in expediting such requests. One of their clients, Mr Birger Lunke from Eclipse Energy Group said that "Rikvin provided us with a cost efficient and seamless service... everything from obtaining Singapore working permits through accounting, auditing and secretarial services."
About the Publisher:
Rikvin offers business solutions for both local and foreign investors and entrepreneurs. The firm's specialties include company registration services, offshore company setup, incorporation and other related corporate services. Rikvin also provides professional services on accounting, taxation, immigration and application of Singapore work visa for foreign workers to work and relocate in Singapore.
Rikvin PTE LTD
20 Cecil Street, #14-01, Equity Plaza, Singapore 049705
Main Lines : (65) 6438 8887
Website: http://www.rikvin.com/
###