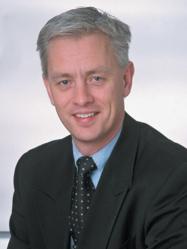 Whether users prefer to use their browser or an app to complete surveys, Confirmit technology stands ready to meet their demand.
New York, NY and Oslo, Norway (PRWEB) September 07, 2011
Confirmit, the leading global software provider for Customer Feedback, Employee Feedback and Market Research, today announced its acquisition of Techneos Systems Inc. (Techneos), a technology company specializing in mobile feedback, survey and market research solutions. The acquisition adds a comprehensive, feature-rich mobile component to Confirmit's award-winning multi-channel Horizons technology platform and positions the company for expansion in the fast-growing mobile engagement channel.
Last year, Techneos powered the collection of over 15 million mobile surveys, the only company to do so via mobile applications ("apps") across major platforms, including iPhone, Android, Blackberry, Nokia and Windows. The newly combined business will operate as Confirmit, putting best-in-breed end-to-end feedback and market research capabilities in the hands of organizations that seek to improve business processes. Facts International, a leading UK-based global market research agency committed to driving faster, real-time responses and customer engagement, is among the leading edge companies turning to Confirmit for its new mobile collection channel and end-to-end offering.
"The ability to segment and target customers – especially hard to reach demographics – through multi-channel strategies is paramount for businesses today," said Henning Hansen, Confirmit President and Chief Executive Officer. "Every day the mobile channel takes another step toward the forefront of feedback collection and market research. The combination of Techneos' innovative mobile solutions with the Confirmit Horizons platform empowers our customers to talk to the right audiences, at the right time, in the right way. Whether users prefer to use their browser or an app to complete surveys, Confirmit technology stands ready to meet their demand."
Techneos' Chief Executive Officer and Director, Dave King, joining Confirmit as EVP Confirmit Mobile Solutions, agrees: "The powerful combination of Techneos with Confirmit's robust market-leading solution promises to advance the mobile engagement market. Confirmit's end-to-end platform will set a new standard for scalable multi-channel enterprise-class customer feedback and market research programs that drive business process improvement."
With more than 4 billion mobile phones in use worldwide and mobile internet usage expected to surpass desktop internet usage by 2014, companies are racing to find new ways to gather feedback via mobile devices. According to a recent Forrester report, 'Mobile Applications Will Empower Enterprise Business Processes,' the opportunity to deploy mobile applications for enterprise business process will change dramatically within the next two to three years.
Bruce Temkin, managing partner of the Temkin Group and a leading customer experience expert adds, "People aren't always at their computers, but most of them won't go anywhere without their mobile phones. As companies compete to gain deeper, more relevant insights about customers, they will increasingly invest in the mobile channel for gathering real-time, locationally-aware customer feedback."
The combination of Techneos, which has installations in more than 55 countries, and Confirmit, the platform that enabled the completion of over 150 million surveys last year, creates a best-in-class technology offering that keeps pace with demand as more companies leverage the mobile channel via browsers and apps.
Confirmit provides a comprehensive yet simple way to gather and integrate mobile feedback from employees, customers and market research panels at the point of experience. With Techneos technology, customers use mobile apps to pose relevant, real-time questions in a respondent's preferred environment. Using mobile survey, feedback, panel, ethnography, face-to-face and digital diary solutions on any mobile device, they can gather data about peoples' expectations, motivations and intentions in over 200 languages.
Industry-leading market research firm Fresh Intelligence relies on Confirmit technology for its market research IT needs. Corrine Sandler, CEO of Fresh Intelligence weighs in, "We operate in an increasingly mobile environment; the combination of Confirmit and Techneos means that companies looking to deploy comprehensive, multi-channel programs will be able to benefit from the combined power of these best-of-breed technology platforms." She continues, "The ability to select a single, end-to-end platform that enables companies to take full advantage of the mobile channel and engage with respondents in a highly intuitive and immediate manner is an extremely attractive proposition."
Click here to learn more about the combined strength of Confirmit and Techneos' best-in-class technology.
About Confirmit
Confirmit is the world's leading SaaS vendor for multi-channel Customer Feedback, Employee Feedback, and Market Research applications. The company has more than 250 employees and offices in Oslo (headquarters), Cologne, Guildford, London, Moscow, New York, San Francisco, Vancouver, and Yaroslavl. Confirmit's software is also distributed through partner resellers in Barcelona, Kuwait City, Madrid, Milan, Pattaya, Sydney, and Tokyo.
Confirmit targets Global 5000 companies and Market Research agencies worldwide with a wide range of software products for feedback / data collection, panel management, data processing, analysis, and reporting. Customers include British Airways, Dow Chemical, Farmers Insurance, GlaxoSmithKline, Halifax Bank of Scotland, HSBC, Ipsos, Nielsen, The NPD Group, Safeco Insurance, Statoil, Symantec, Virgin Media, and Wells Fargo. Visit http://www.confirmit.com for more information.
About Techneos Systems Inc.
Techneos is an innovator in market research with 15 years experience. It uses mobile apps to get closer to the truth of what is actually happening, on the terms of the respondents. They feel that if you are relevant, ask in real time and use the tools inherent in smartphones that you will tease out richer data from respondents in their natural environment.
Using mobile survey, feedback, panel, ethnography and digital diary solutions on any mobile device (including iPhone, Android, Blackberry, Nokia and Windows platforms) they gather data about peoples' expectations, motivations and intentions for partners and customers in over 55 countries worldwide and in over 200 languages. http://www.techneos.com
###