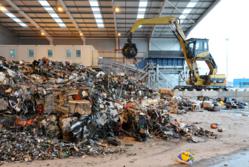 The R2 Standard is both effective and flexible and gives our customers maximum peace of mind.
Stratford Upon Avon UK (PRWEB UK) 15 September 2011
To achieve R2, the global electronics recycling company, Sims Recycling Solutions' downstream customers in Sweden, Belgium, Canada, the Netherlands and Malaysia were audited to the requirements of the standard. Health, safety and environmental performance, product lines, shipping documentation and site security were rigorously audited. Also audited were the residual waste streams arising from commodities supplied by Sims and the eventual fate of those commodities.
All downstream customers receiving hazardous materials and exporting recycled materials for reuse, were found to be fully compliant with Sims Recycling Solutions' own exacting standards in environmental, health and safety performance. Auditors were also satisfied with the systems in place for tracing and tracking materials as they move down the supply chain, providing a fully auditable chain of custody.
Sims Recycling Solutions CEO, Graham Davy, said: "As the world's largest electronics recycler, it is imperative that we offer the same high standards of quality at all our facilities. Our operations span five continents and numerous regulatory environments around the globe, so R2 is our standard of choice. The practices enshrined within it can be applied anywhere in the world, regardless of variations in local regulations, so it is very effective, yet flexible. Another benefit is that it is designed to be compatible with all regulatory environments. This means that recyclers holding the certification can implement changes in regulations as they evolve, so the standard is always current. R2 already goes over and above existing legal requirements in the UK and will continue to demonstrate conformance to all applicable national and international laws, wherever it is applied.
"Being certified to R2 gives our clients confidence that wherever in the world they do business with us, they can expect the same levels of service. This minimises business risk and brings the peace of mind that comes from knowing their waste electronics are going to an environmentally responsible recycler."
The R2 Standard will be awarded to Sims Recycling Solutions' electronics recycling facilities at Newport, Billingham, Daventry and Ellesmere Port. R2 is already held at all Sims Recycling Solutions' North American facilities with the exception of two recently opened sites in Mississauga, ON and Edison, NJ, which are targeted to be certified in the next six months. Sims Recycling Solutions aims to apply for R2 certification at its remaining operations in APAC and Continental Europe over the next twelve months.
Sims Recycling Solutions' global operations are all currently certified to the environmental management system, ISO:14001 and the health and safety management system, BS OHSAS:18001. Sims' ICT Asset Management facilities are certified to the quality management system - ISO 9001:2008; environmental management system - ISO 14001; health and safety management system, BS OHSAS:18001 and the information security management system, ISO:27001.
Sims Recycling Solutions is the world's leading electrical and electronics recovery and recycling company with 49 sites globally and last year processed over 475,000 tonnes of electronics waste worldwide.
Sims Recycling Solutions recycles all types of waste electrical and electronic equipment and enables businesses to unlock the value in their surplus computer hardware and media and communications equipment. In Europe, Sims Lifecycle Services' asset management and recovery services enable businesses and public sector organisations to sustain the value of IT and electronic equipment, in a legally compliant, data secure, fully traceable and environmentally sustainable manner.
Sims Recycling Solutions is the sister company of Sims Metal Management, the world's largest listed metals recycler with more than 250 operations and over 5,800 employees worldwide. The company has an annual turnover of almost $5 billion and has its ordinary shares listed on the Australian Stock Exchange (ASX CODE: SGM) and its ADRs listed on the NYSE (NYSE SYMBOL: SMS).
###