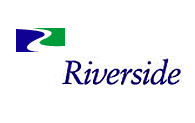 We're excited about the opportunity to partner with Avatar's strong and innovative management team.
New York, NY (PRWEB) September 07, 2011
After analyzing a series of carefully worded questions, The Riverside Company elected to acquire Avatar International, LLC (Avatar) of Lake Mary, Florida. Avatar provides patient-satisfaction surveys mandated by the Centers for Medicare & Medicaid Services (CMS) in addition to customized surveys focusing on the patient's healthcare experience, actionable data reports, benchmarking, and best practices guidance.
Avatar serves more than 350 hospitals, 14,000 physicians and 120 home health agencies. The company administered more than seven million surveys in 2010. Clients use Avatar's services to meet regulatory requirements, improve health outcomes, boost patient satisfaction, and improve reimbursement. The company is also on the approved vendor list for administering the CMS's Hospital and Home Health Consumer Assessment of Healthcare Providers and Systems survey.
"First and foremost, Avatar helps hospitals and caregivers provide better patient outcomes," said Riverside Partner Karen Pajarillo, who leads the firm's healthcare services team. "Beyond the federally mandated surveys, clients can pinpoint improvement opportunities in their systems and processes, allowing them to ultimately provide higher quality and more cost-effective care."
Avatar's products are distinct and provide a compelling value proposition in a competitive market. Riverside intends to work with Avatar's management team to grow the company by capturing new clients, deepening existing relationships, and expanding Avatar's services, including among non-hospital providers such as physician groups and home health agencies. The team also plans to continue enhancing existing Avatar products.
"Avatar's customized and actionable reports allow caregivers to drill down and get granular data that allows them to realize improvements in their practices and serve patients more effectively," said Pajarillo. "We're excited about the opportunity to partner with Avatar's strong and innovative management team."
The Avatar transaction is Riverside's 17th acquisition of 2011.
Working with Pajarillo on the transaction for Riverside were Sarah Roth, Principal; Ben Davis, Senior Associate; Mark Donnelly, Senior Associate, and Drew Flanigan, Associate. Origination Principal Scott Gilbertson and Healthcare Origination Principal Joseph Ibrahim sourced the investment opportunity.
Jones Day and Epstein Becker and Green advised Riverside on the deal, while Golub Capital provided funding. Triple Tree advised Avatar on the sale.
The Riverside Company (http://www.riversidecompany.com or http://www.riversideeurope.com)
The Riverside Company is a global private equity firm focused on acquiring growing enterprises valued at up to $200 million (€200 million in Europe). The firm partners with strong management teams and enhances its investments through acquisitions and organic growth. Since its founding in 1988, Riverside has invested in more than 250 transactions with a total enterprise value of more than $5.8 billion/€4.7 billion. The firm's portfolio in North America, Europe and the Asia-Pacific region includes more than 75 companies with roughly 13,000 employees. Riverside completes acquisitions smoothly thanks to $3.2 billion/€2.4 billion in assets under management, more than 200 professionals in 19 offices, and longstanding relationships with partner lenders.
# # #