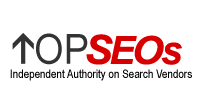 Customer Magnetism Ranked Number 5 Best Web Design Company by topseos.com for September 2011
(PRWEB) September 08, 2011
The independent authority on search vendors, topseos.com, has ranked Customer Magnetism as the fifth best web design company in the United States for the month of September 2011. Thousands of companies were evaluated for the opportunity to be ranked as one of the leading service providers and only thirty companies made the list.
Customer Magnetism provides an effective web design service which involves adequately researching and understanding each client to create a custom solution for their business. Their approach to web design focuses on the redesigning of websites to improve upon the first impressions on receives when visiting their website online. Customer Magnetism also offers services which coincide with their web design service, providing a variety of online marketing services which can help improve traffic to a newly designed website and provide better SERPs in major search engines.
The list of the best web design companies released by topseos.com was created by a dedicated team of researchers who meticulously evaluate thousands of web design companies to identify and rank the best web design companies in the industry. The process for evaluating companies involves a set of evaluation criteria which has been in development by topseos.com since 2002 for identifying the best web design companies. This evaluation criteria involves the five most important aspects of web design for companies looking to receive a new design for their current website or are looking for a design for a website which has not yet been launched. Aspects covered in the evaluation include the following: Navigation, Visual Appeal, Compliant Code, Consistency, and Download Time.
During the evaluation, Customer Magnetism displayed strong principles which allowed for them to obtain high marks in these five aspects of evaluation. Customer Magnetism has shown good design philosophies in regards to navigation while providing compliant code which meets the various industry standard tests for standardization in XHTML and CSS. Each of their designed websites are optimized for download speed to improve loading across the internet.
Another part of the evaluation involved customer references provided by the service provider to allow topseos.com to connect with customers who have used their services in the past or continue to receive assistance from their services. topseos.com connects with customers of service providers to identify their opinions of the service having received the service directly from the service provider. The research team also evaluates the internal philosophies and methodologies which govern the services provided by each service provider to understand their business ethics and approach to web design and online marketing services.
The companies released in the list of the best web design companies are service providers who have a history of providing quality services. topseos.com is confident that Customer Magnetism offers a service that is comprehensive and effective in providing a new vision to their online presence. Companies looking for a quality design company who can integrate online marketing strategies should consider Customer Magnetism as their web design firm.
ABOUT topseos.com
topseos.com is a well-known independent authority on search vendors. Established in 2002, the goal of topseos.com is to recognize and rank those individuals or companies providing the best online marketing services all over the world. A specialized team of researchers examine thousands of applicants each month who are seeking to be ranked as a top internet marketing service provider by the independent authority. This website is being visited daily by thousands of visitors all over the world looking for the best services available. The website also provides various types of facilities other than the independent rankings which provide useful information to customers and providers of online marketing services.
To view the complete list of the Best Web Design Companies visit:
http://www.topseos.com/rankings-of-best-web-design-companies
To learn more about Customer Magnetism visit:
http://customer-magnetism.topseos.com/
###