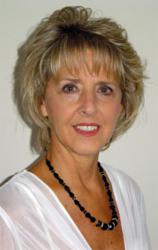 Altamonte Springs, FL (PRWEB) September 07, 2011
BioPlus Specialty Pharmacy (BioPlus), one of the nation's leading specialty pharmacies, is announcing today that Brenda Gauthier has been named Director of Payor Relations. In this position, Gauthier will develop and maintain relationships with key payors and other entities.
Gauthier brings 18 years of specialty infusion knowledge to her new position, with experience working in reimbursement, contracting, and provider relations. She understands that building strong relationships is key to ensuring continued growth in the specialty pharmacy business. "Brenda's close relationship with the nation's leading health plans is one of the reasons we are excited by her joining our managed care team," notes BioPlus' Chief Strategic Officer Russell Gay. "She has built a reputation as a trusted innovator who builds partnerships by melding our services to the needs of the plan as well as that of the member. With Brenda at BioPlus, we will further extend the great gains we have made with payors this year and ultimately introduce more patients to our Best in Class therapy programs."
Gauthier has designed and executed many cost effective, revenue generating ideas, such as tools to improve reimbursement and cash flow including workshops, reference guides, and training programs. She was a member of the Payor Relations Committee of the National Home Infusion Association and participated in a visit to Capitol Hill to seek support for a bill that would bring forth a Medicare benefit for seniors receiving home infusion. She has received numerous awards for outstanding performance and contribution.
In her new position at BioPlus, Gauthier will review, implement, and execute contracts, assess financial viability, liaison between contracting and reimbursement, and monitor PBM performance. "I have always worked with a 'win win' attitude which delivers a positive outcome for all. I look forward to working with this great team at BioPlus," shares Gauthier.
About BioPlus Specialty Pharmacy
BioPlus is a pharmacist-owned, VIPPS accredited, national specialty infusion pharmacy providing high-touch services and specialty pharmaceuticals for patients with chronic diseases such as arthritis, hepatitis C, cancer, and other conditions. Licensed in all 50 states, BioPlus is one of the nation's largest independent specialty pharmacies. Accredited by the Community Health Accreditation Program (CHAP), patients can contact the Pharmacy toll free at 1-888-292-0744.
For information, visit http://www.bioplusrx.com or
Contact: info(at)bioplusrx(dot)com
Phone: 1-800-566-6103
###