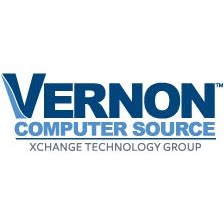 This particular package offers an exemplary service at an unbeatable price
Stamford, CT (PRWEB) September 09, 2011
Vernon Computer Source, currently the world's largest iPad and iPad 2 rental supplier, has announced a limited time offer of iPad 2 packages to extend through October.
The Company has revealed a weekly rental rate of $60 per iPad 2, and a monthly rate of $90 while supplies last.
Customers in the event business will also benefit from the special rental package of iPad 2 tablets equipped with Audience Response Software (ARS) at the weekly rate of $75 per tablet.
Those opting for the ARS + iPad 2 bundle will provide event speakers with an opportunity to present to an engaged audience with capabilities of interactive polling and instantaneous results. Companies wishing to gauge the opinion of a particular group, or test the knowledge base of their employees will find this package to be exceptionally beneficial.
Audience members supplied with the ARS-powered iPad 2 tablets can log in to instantly sync with the speaker's presentation. The setup of the software is simple and straightforward, particularly for those with a working knowledge of Microsoft PowerPoint and other Microsoft Office programs. Presenters can choose how the results will be displayed on the main screen and the individual tablets, even allowing for individually marked results to show the highest performing audience member.
After the presentation, the speaker can easily export the data from the presentation into an Excel spreadsheet, providing invaluable statistics to a company's training initiatives.
"The ARS + iPad 2 bundle we are currently offering at Vernon Computer Source provides our business customers with the benefits of Apple's latest tablet technology accompanied by our technical support. This particular package offers an exemplary service at an unbeatable price," said Anthony Randazzo, Vernon Computer Source General Manager.
About Vernon Computer Source
Vernon Computer Source holds the largest IT and AV rental inventory in the world in conjunction with international affiliates Hamilton Rentals and Livingston Hamilton Rentals GmBH—based out of London and Frankfurt, Germany. Under parent company Xchange Technology Group, the companies' offerings extend through: Atlanta; Minneapolis; Raleigh, N.C.; Seattle; Stamford, Conn.; Toronto; Frankfurt, Germany; London; Sydney; Paisley, Scotland and beyond.
The companies' combined inventory exceeds $45 million, supplying IT and AV hardware to organizations and events of all sizes. Vernon Computer Source strives to provide the industry's most up-to-date technology from servers and laptops, to touch screen LCD displays and iPad rentals.
# # #