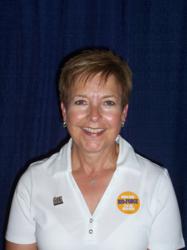 Houston, TX (PRWEB) September 08, 2011
StollerUSA, the leader in plant performance technology, has announced the addition of Vicki Dekkers, the Stoller Territory Manager for the North Dakota, which includes Red River Valley, Northern South Dakota and Northern Minnesota territory. Dekkers' main focus will be meeting the growing demand and interest for Stoller products in this area.
Bringing over 20 years of sales experience to this position, Dekkers is well equipped for the new role with Stoller. Her responsibilities include supporting dealers and distributors and introducing growers to new products and strategies to enhance crop production. Prior to joining the Stoller team, Dekkers was employed with EMD Crop BioScience, Inc. in Brookfield, Wis. where she served as the Manufacturers' Sales Representative, promoting and selling various products and worked as a Retail Sales Manager/Manufacturer Representative with Monsanto for 21 years.
"We are extremely pleased to welcome Vicki to our team of sales representatives. Her knowledge and dedication of sales management along with her success in the field will add to our already exceptional team," stated Dr. Wayne Smith, General Manager of Stoller Enterprises Inc. "We have such a growing demand for our products, that it is necessary to add qualified representatives to support our distribution channel and growers."
Dekkers received her B.S. in Elementary Education from Moorhead State University, where she graduated with honors. She has technical experience in a variety of fields, including sales/marketing research, analysis and development.
StollerUSA is dedicated to helping producers enhance yields by maximizing genetic expression. The result is enhanced marketable yield, improved return-on-investment and improved tolerance to disease and other stress. Only Stoller products contain Stoller's proprietary technology that is proven to ensure optimum plant growth by maintaining appropriate hormone balance in combination with supporting nutrients. Validated by Universities nationwide, Stoller's unique formulations result in healthier, more productive crops that are better able to withstand stress and achieve their full genetic potential.
About StollerUSA
Celebrating 40 years in agribusiness, StollerUSA markets a full line of products to help farmers increase crop yield and quality. StollerUSA, headquartered in Houston, is actively engaged in basic and practical research to enhance crop productivity in more than 50 countries.
###