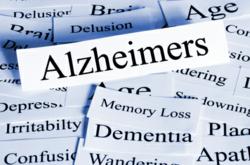 Our main task is to convince caregivers that it's OK to ask for help and take time for themselves.
Jacksonville, FL (PRWEB) September 09, 2011
PDResourcesAlzheimersCE has published several new continuing education (CE) courses that deliver vital information on working with people who care for those with Alzheimer's disease, specifically, how caregivers can take care of themselves while taking care of others. With new data appearing almost daily, it is increasingly challenging for professionals to keep up.
According to the Alzheimer's Association, there are approximately 5.3 million people in the U.S. who have Alzheimer's and nearly 11 million unpaid caregivers involved in their daily care. It is the 7th leading cause of death, and it costs us around 172 billion dollars each year. While there are a number of causes of dementia, Alzheimer's is the most common type, accounting for 60-80% of cases. In advanced Alzheimer's, people need help with bathing, dressing, using the bathroom, eating, and other daily activities. Those in the final stages of the disease lose their ability to communicate, fail to recognize loved ones, and become bed-bound and are reliant on 24/7 care. Their needs can become an almost unbearable burden for their caregivers.
"This is where family members and other unpaid caregivers begin to come to the attention of health and mental health professionals," says Leo Christie, PhD, CEO of Professional Development Resources. "While most caregivers are proud of the help they provide, many of them also experience very high levels of stress and depression associated with their caregiving roles. One study showed that family members who provided care to a person with dementia spent at least 46 hours per week assisting the person in the last year before the person's death. The majority felt they were on duty 24 hours a day. Our goal in these CE courses is to give professionals the tools they need to help the helpers."
Negative health effects can run the gamut from stress to heart disease. Research has indicated that caregivers – many of whom are elderly themselves – may show high levels of stress hormones, reduced immune function, new hypertension, and new coronary heart disease. In one study, 24 percent of spouse caregivers had at least one ER visit or hospitalization in the previous six months. Mental health effects include severe stress and depression. There are also social and economic impacts, such as isolation and reduced employment.
"Our main task is to convince caregivers that it's okay to ask for help and take time for themselves," adds Christie. "They feel that they should be able to do everything themselves, that it's not all right to leave the person with someone else, that no one will help even if they ask, or that they don't have the money to pay someone to watch the person for an hour or two. It all adds up to burnout."
Among the Alzheimer's courses offered by Professional Development Resources are:

About Professional Development Resources, Inc.
Professional Development Resources is a Florida nonprofit educational corporation founded in 1992 by licensed marriage and family therapist Leo Christie, PhD. The company, which is accredited by the American Psychological Association (APA), the Association of Social Work Boards (ASWB), the National Board for Certified Counselors (NBCC), the American Speech-Language-Hearing Association (ASHA), the American Occupational Therapy Association (AOTA), and the Commission on Dietetic Registration (CDR) of the American Dietetic Association (ADA) – as well as many other national and state boards – has focused its efforts on making continuing education courses more cost-effective and widely accessible to health professionals by offering online home study coursework. Its current expanded curriculum includes a wide variety of clinical topics intended to equip health professionals to offer state-of-the art services to their clients.
Contact:
Leo Christie, PhD, CEO
Professional Development Resources, Inc.
904-645-3456
http://www.pdresources.org/
###