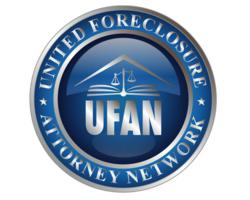 Roseville, California (PRWEB) September 14, 2011
On Wednesday, August 17, 2011 the California Attorney General and law enforcement officials, in conjunction with the State Bar of California raided the offices of certain California attorneys and businesses involved in mass joinder litigation, according to a CNN report. Their offices were shut down, files were seized and bank accounts frozen. A lawsuit has been filed in California Superior Court (case # LC094571) against these attorneys and businesses alleging that they engaged in misleading advertising practices, misrepresented the likelihood of success, and did not follow proper intake procedure for new clients.
UFAN was not targeted or involved in these raids nor was it a part of the complaint filed. UFAN is not affiliated and does not associate with any of the attorneys mentioned in the complaint. It has always been UFAN's policy to conduct its business with the utmost respect for the law and legal profession, and to act for the benefit of its clients.
UFAN's policy is that EVERY client speaks with an attorney prior to retention. Full disclosure is made to every client of the inherent risks of litigation. Decisions coming from judges all across the nation may positively or negatively impact the litigation that we bring. These decisions make litigation unpredictable and risky. UFAN is bringing a fight for homeowners – and that is exactly what it will be. We do not anticipate that the banks will roll over and just give our clients the relief they deserve.
UFAN attorneys are readily available to answer client questions. While UFAN policy requests clients to allow 48 hours for a response to a non-emergency question, client questions are often answered by the next business day if not immediately. Client communication is of the utmost importance to this institution.
UFAN stands behind any effort to bring to light abuses – either by banks or unscrupulous attorneys – related to mortgage lending and foreclosures.
UFAN does not believe that the Attorney General or California State Bar intended to vilify those advocates, like UFAN, who are, in good faith, pursuing justice for their clients.
UFAN plans to continue its efforts to pursue litigation on behalf of willing and informed homeowners who may have been injured by the mortgage practices of the banks.
Kristin Crone, Esq., President & CEO, UFAN
ABOUT THE UNITED FORECLOSURE ATTORNEY NETWORK
United Foreclosure Attorney Network (UFAN) is a Roseville, California-based law firm providing mortgage related legal services. The dedicated attorneys and staff at UFAN work tirelessly to seek justice and fight for the rights of American homeowners. For more information call toll free 1-866-400-4242.
This release may constitute attorney advertisement. The information in this release and on the United Foreclosure Attorney Network (TheUFAN.com) website is for general information purposes only. Nothing in this release or on the United Foreclosure Attorney Network (TheUFAN.com) website should be taken as legal advice. Prior successes are no guarantee of future performance. Litigation is inherently uncertain and results in litigation are never assured.
# # #