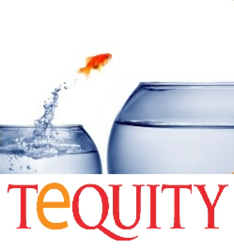 We continue to see acquisition and consolidation activity in the B2B EDI and Supply Chain industry.
Markham, Ontario (PRWEB) September 09, 2011
Software and technology company merger and acquisition specialist Tequity Inc., today announced the acquisition of EDI and data integration products Trading Partner and Unite! from EMANIO, Inc. by DiCentral Corporation, a leading innovator in computer software for B2B integration and EDI (Electronic Data Interchange) to the supply chain. Tequity Inc. acted as advisors to EMANIO. Terms were not disclosed.
About Tequity
Tequity advises software, IT services, telecom, hardware and high tech companies on exits, mergers, partial divestitures, and acquisitions. As former software and telecom executives, Tequity's advisors know how to monetize strategic value. We know the market, utilize technology extensively in our processes, and have a massive company database across all software and technology verticals. We achieve consistently high success rates for our clients. Visit http://www.tequityinc.com for information on services and current engagements.
About DiCentral
Founded in 2000, DiCentral is a leading innovator in the EDI (Electronic Data Interchange) industry segment. A broad range of Software plus Services solutions enables a seamless exchange of data throughout supply chain networks. DiCentral's integration solutions are scalable to the size, growth, and unique requirements of each business. In addition, DiCentral develops and markets a complementary suite of supply chain applications for retailers and suppliers, including EDI testing, Global Enablement, Web EDI, Managed Services, and more. Visit http://www.dicentral.com for more information.
About EMANIO
EMANIO combines almost 20 years of data integration experience with highly interactive and intuitive business intelligence, analytics and visual data discovery software solutions that enable large and mid-size organizations to make better business decisions quicker. EMANIO's Context! and Insight! products are highly intuitive, easy-to-use , browser-based business intelligence (BI), dashboarding and predictive analysis solutions, designed using a state-of-the art, zero-footprint architecture for rapid deployment, fast ROI and low cost of ownership. Visit http://www.EMANIO.com to learn more.
###