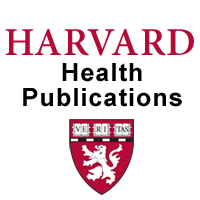 Boston, MA (PRWEB) September 09, 2011
Welcoming a new baby is a joyful experience for most parents. But about 10% to 15% of mothers, and 10% of fathers, develop postpartum depression after the birth of a child. More than just the "baby blues," postpartum depression can make people feel sad, hopeless, worthless, or guilty, reports the September 2011 issue of the Harvard Mental Health Letter.
Although postpartum depression is surprisingly common, those affected may be embarrassed about feeling depressed and overwhelmed at what is supposed to be one of the happiest times of their lives. As a result, many people are reluctant to seek help. For example, fewer than half of women with postpartum depression seek treatment.
Lack of treatment for postpartum depression takes a toll not only on a parent's mental health, but also on a child's development. In some cases, offspring of parents with any kind of untreated depression suffer delays in intellectual and emotional development or develop depression themselves.
Dr. Michael Miller, editor in chief of the Harvard Mental Health Letter, notes that multiple treatment options exist for postpartum depression—most often, some combination of psychotherapy and medication. Women who want to breast-feed can take antidepressants, but should start at the lowest dose and use those that are least likely to be passed on to the baby, such as sertraline (Zoloft), paroxetine (Paxil), or nortriptyline (Pamelor).
Read the full-length article: "Beyond the 'baby blues'"
Also in this issue:

Protecting youths from online harassment
A program that empowers families of people with mental illness
Deep brain stimulation for depression
Becoming a better perfectionist
Cognitive behavioral therapy may help people with chronic fatigue syndrome
Secondhand smoke affects the brain
How people use bath salts to get high
The Harvard Mental Health Letter is available from Harvard Health Publications, the publishing division of Harvard Medical School, for $59 per year. Subscribe at http://www.health.harvard.edu/mental or by calling 877-649-9457 (toll-free).
Media: Contact Raquel Schott at Raquel_Schott(at)hms(dot)harvard(dot)edu for a complimentary copy of the newsletter, or to receive our press releases directly.
# # #