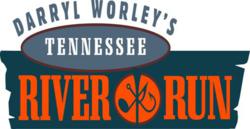 The Saturday night, Sept. 17, concert at Pickwick Landing State Park features Montgomery Gentry and Worley with Jesse Keith Whitley, the Tony Bridges Band (from American Idol Season Five) and Ben Mathis (2011 Battle of the Bands winner).
Savannah, Tenn. (PRWEB) September 07, 2011
Concert headliners Montgomery Gentry, Kansas and Darryl Worley will be among the celebrities taking part in the 10th anniversary of Worley's Tennessee River Run. Bill Dance and Worley will visit participants at the TRR Pick-a-Partner Bass Tournament that will award a $10,000 first place prize, and Sterling Marlin will join Worley and golfers at the TRR Celebrity Golf Tournament. Bumpus Harley-Davidson sponsors the Sept. 15-17 festival, which has been named favorite outdoor adventure in West Tennessee by the readers of The Tennessee Magazine.
The Friday night, Sept. 16, concert in downtown Savannah, Tenn., will bring rock legends to the stage when Kansas, Derek St. Holmes (lead singer of the Ted Nugent band) and Mark Slaughter (lead singer of Slaughter) perform. Gates will open at 6 p.m., and the main entrance will be in the middle of Main Street between Uptown Bistro and Signs of the Time Museum. Slaughter and St. Holmes will take the stage at 8:30 p.m.
The Saturday night, Sept. 17, concert at Pickwick Landing State Park features Montgomery Gentry and Worley with Jesse Keith Whitley, the Tony Bridges Band (from American Idol Season Five) and Ben Mathis (2011 Battle of the Bands winner). Attendees can visit arts and crafts booths and food vendors inside the gate beginning at 2:30 p.m. Before the opening act takes the stage at 4 p.m., the 101st Airborne will fly over during the national anthem. The biggest fireworks show in TRR history will end the night following Worley's performance.
Tickets are available at the Darryl Worley Foundation Office at 325 Main St. in Downtown Savannah and by searching Tennessee River Run at http://www.ticketfly.com. Admission for Friday night's concert is $15 in advance or $20 at the gate, which opens at 6 p.m. Tickets for Saturday night's concert are $35 in advance and $40 at the gate. Saturday night admission for children ages seven to 12 is $15, and children six and younger enter free with a paying adult. A weekend concert pass is available for $45 in advance and $50 at the gate. Golden Circle Seating is $100 and is available in advance only.
Tennessee Tourism Commissioner Susan Whitaker, Savannah Mayor Bob Shutt, Hardin County Mayor Kevin Davis, other dignitaries and volunteers will join Worley and his wife Kimberly at a ribbon cutting at 4:30 p.m. on Thursday, Sept. 15. Held in front of White Pillars, the home of Mayor and Mrs. Shutt at 320 College Street in Savannah, this tradition officially will open the 10th Anniversary of Worley's Tennessee River Run.
A capacity crowd is expected at the 10th Anniversary Gala Darryl Worley and Friends Songwriters in the Round: Black Ties and Blue Jeans. Scheduled for Thursday evening at White Pillars, the gala will feature dinner from the Savannah Chop House at 6:30 p.m. Worley and guests will perform at 7 p.m. Sponsorship tables for 10 are available for $5,000, $2,500 and $1,500. Individual tickets are $100 per person.
Lt. Governor Ron Ramsey will serve as auctioneer. In addition to many valuable silent auction items, live auction items include: dinner for eight with Worley catered by The Broken Spoke at a Pickwick Lake venue; a hunt with Worley, rifle and gear provided by Mossy Oak; a private Titans' game-watching party for 20 with favorite tailgate foods at Uptown Restaurant in Savannah; an Italian dinner for six at The River Cottage in Savannah; a Hilton Head golf trip; a NASCAR trip that includes a chance to drive a lap on the track; an Ole Miss football helmet autographed by Archie Manning and Eli Manning; original paintings by Lisa Eley (owner of Lake House Gallery) and Randy Parrish; and many others.
The TRR Golf Tournament will be Friday, Sept. 16, at Ross Creek Landing Golf Course in Clifton, Tenn. The bass tournament also begins on Friday, and the Slaughter/St. Holmes/Kansas concert in downtown Savannah will conclude Friday's celebration.
The second day of the bass tournament is planned for Saturday, Sept. 17. A 5K run, motorcycle poker run, youth fishing tournament (with prizes including bicycles and savings bonds), and an arts and crafts fair will welcome participants on Saturday, also. The final event of the Tennessee River Run will be the country concert with 2011 Battle of the Bands winner, the Tony Bridges Band, Whitley, Montgomery Gentry and Worley at Pickwick Landing State Park that evening. Updates on all events can be found at http://www.facebook.com/TennesseeRiverRun, http://www.darrylworley.com and http://www.tnriverrun.org. Individuals can receive event updates by from Worley by texting TRR to 66937. Three people and their guests (six total) will win Saturday night seat upgrades and a backstage pass by texting TRRWIN to 66937.
Proceeds from the Tennessee River Run fund the Darryl Worley Foundation. The foundation, a 501c3 public benefit corporation, has existed since 2001 to serve special needs for people in West Tennessee, Northwestern Alabama and Northeastern Mississippi. Additionally, it supports St. Jude Children's Research Hospital, Le Bonheur Children's Medical Center, the Cystic Fibrosis Foundation and the Darryl Worley Cancer Treatment Center. More information is available at http://www.darrylworleyfoundation.org.
###