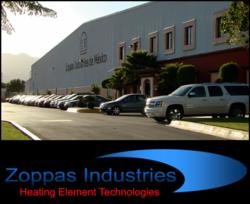 Pfungen, Switerland (PRWEB) September 09, 2011
Zoppas Industries, the world leader in the production of electrical heating elements and systems, announced today the acquisition of 100% of Prang + Partner AG, a company based and operated in Pfungen (Switzerland).
Prang + Partner AG, established in 1987, is a leader in the development, manufacturing, and marketing of electrical heating systems and flexible foil heaters. Prang + Partner AG operates and supplies electrical heating products in various market / application sectors, such as Railway, Industrial Coffee Machinery, Laboratory Instrumentation, Medical Equipment, and General Mechanical Engineering. Prang + Partner AG now join the internationally established activities of the Zoppas Industries Group.
Zoppas Industries, through the acquisition of Prang + Partner, will continue their consolidation strategy on the global manufacturing and engineering heating element technologies market. Prang + Partner AG will continue to operate in the market under its original brand name.
Zoppas Industries, founded in 1963 with it's headquarters in San Vendemiano, Italy employs more than 6500 workers world-wide and proudly adds Switzerland to the host of countries that they already have production facilities established in, including the United States, Brazil, China, Finland, France, Germany, Mexico, and Romania.
For more information visit our websites http://www.zoppas.com and http://www.prang.ch or please contact:
Zoppas Industries – Heating Element Technologies
Phone: 866-442-3191
Fax: 615-503-1904
Email: zim(at)zoppas(dot)com
# # #