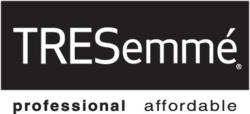 New York, NY (PRWEB) September 07, 2011
TRESemmé, the #1 styling brand in the US*, returns as the official hair care sponsor of Mercedes-Benz Fashion Week Spring 2012 for the seventh consecutive season. From a new location within Lincoln Center to a brand new mobile site and an outdoor advertising campaign, the brand's presence will be felt more than ever.
"Our partnership with Mercedes-Benz Fashion Week continues to evolve as we find new ways to engage with women – both on and off-site," says David Rubin, Brand Building Director, US Hair, Unilever. "With our new mobile site, we're making it easy for women to access the latest trends and how-tos from the runway wherever they are, inspiring them to create chair-worthy hair all year long."
TRESemmé Celebrity Stylist Jeanie Syfu is once again returning to lead the TRESemmé Stylist Team backstage in creating show-stopping looks at the Tracy Reese, Charlotte Ronson and Rebecca Minkoff shows. Additionally, women worldwide will get to see the goings on at fashion's biggest event through the eyes of Syfu via her online hair diary, which will live on the TRESemmé Facebook page, and be continuously updated throughout the week. She will share images from hair tests with designers, upcoming hair trends for spring and tips on how to achieve the styles from all three shows.
For those trendsetters at Lincoln Center, TRESémme will be offering plenty of excitement on and off the catwalk. Guests can visit the TRESemmé Salon to receive complimentary touch-ups and experience first-hand the updated Fresh Start collection, as well as receive samples of it, which will be distributed throughout the week. The Fresh Start collection is a full line of dry shampoos for any hair type that removes oil, dirt and odor, leaving hair feeling clean and rejuvenated. Formulated with citrus extracts, Fresh Start is a whenever-you-need-it-refresher for salon-gorgeous style.
Downstairs in the TRESemmé Lounge, a photographer will be on-hand to capture fans as they strike a pose. Photos will be uploaded to the TRESemmé Facebook page, allowing fans to tag themselves and further interact with the brand. For those that are camera-shy, the Lounge is an ideal place to kick back and relax, charge laptops and check out live streaming feed of fashion shows.
TRESemmé will continue to provide fans instant access to all the exciting behind-the-scenes action at Lincoln Center, featuring exclusive Mercedes-Benz Fashion Week content including hair how-to's direct from backstage, designer and stylist video interviews and runway snapshots from the season's hottest shows. This and more will all be available on TRESemme.com and the TRESemmé Facebook, YouTube and Twitter pages.
The Spring 2012 season of Mercedes-Benz Fashion Week takes place from September 8th to 15th at Lincoln Center in New York City
Twitter: @TRESemme
YouTube: YouTube.com/TRESemme
Facebook: Facebook.com/TRESemme
*Source: IRI F/D/M all outlet dollar sales 12 weeks ended 7/3/11
Unilever is one of the world's leading suppliers of fast moving consumer goods with strong operations in more than 100 countries and sales in 180. With products that are used over two billion times a day around the world, we work to create a better future every day and help people feel good, look good and get more out of life with brands and services that are good for them and good for others. In the United States, Canada and the Greater Caribbean (Trinidad & Tobago, Dominican Republic, Puerto Rico) the portfolio includes brand icons such as: Axe, Becel, Ben & Jerry's, Bertolli, Blue Band, Breyers, Caress, Consort For Men, Country Crock, Degree, Dove personal care products, fds, Good Humor, Hellmann's, I Can't Believe It's Not Butter!, Just for Me!, Klondike, Knorr, Lever 2000, Lipton, Motions, Nexxus, Noxzema, OMO, Pond's, Popsicle, Promise, Q-Tips, Ragu, Skippy, Slim-Fast, Soft & Beautiful, St. Ives, Suave, tcb, TIGI, TRESemmé, Vaseline, and Wish-Bone. All of the preceding brand names are registered trademarks of the Unilever Group of Companies. Dedicated to serving consumers and the communities where we live, work and play, Unilever employs more than 13,000 people across North America – generating nearly $10 billion in sales in 2010. For more information, visit http://www.unileverusa.com, http://www.unilever.ca, or http://www.unilevercaribbean.com.
###