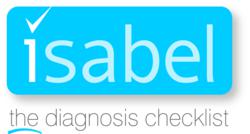 Our clients asked us to integrate the Isabel decision support tool into VersaSuite-e-HR. We listened.
Ann Arbor, MI (PRWEB) September 08, 2011
Isabel Healthcare and VersaSuite are pleased to announce their partnership to integrate Isabel's diagnosis decision support tool into the VersaSuite Electronic Health Record product.
VersaSuite-e-HR is a fully integrated and certified electronic health record software system, designed from the ground up to simplify and expedite physician's daily workflow and help provide improved patient care. VersaSuite-e-HR caters to physicians' workflow by offering a library of comprehensive templates that they can tweak and modify to their liking. Integrating the Isabel tool will provide additional clinical support within the workflow, improving efficiency and patient safety.
"With this partnership, we are responding to our client's request to integrate the Isabel decision support tool into VersaSuite-e-HR. This integration of Isabel with our world-class system helps us provide the most robust and flexible point-of-care tool, while providing a necessary diagnosis aid for our clinicians," stated Rodney Brown, VersaSuite, Vice President. "Physicians will have easy access to the integral resources they need for diagnosing and treating their patients."
Isabel Healthcare provides a web-based application called Isabel, the worldwide leading diagnosis decision support system designed to provide essential diagnosis and treatment information at the point of need. For a given set of signs and symptoms, Isabel presents the clinician with a list of likely diagnoses to consider, and each diagnosis is linked to knowledge to help with further investigation, potential testing and treatment. The Isabel system has been extensively validated over a decade and is currently being used by leading healthcare systems across North America and Europe.
"We are very excited that VersaSuite is integrating Isabel into their e-HR solution. Empowering clinicians with the information they need to rapidly determine the diagnosis and start a treatment plan within their workflow will improve efficiency, reduce cost, and reduce waste," said Don Bauman, Isabel Healthcare CEO.
The integration is underway and will be released in Fall 2011 for VersaSuite clients.
About Isabel Healthcare
Isabel Healthcare Inc. was founded in 2000 by Jason Maude and is named after Maude's daughter who almost died after a potentially fatal illness was not recognized. For over 10 years, Isabel Healthcare has provided the Isabel diagnosis decision support system to hospitals, physician practices and individual physicians and gained peer reviewed validation and unmatched experience. Today, Isabel is the only diagnosis decision support system fully integrated with EMR and is used by thousands of physicians, nurse practitioners, physician assistants and students world-wide, providing diagnostic support and education by broadening their differential diagnostic considerations. Connect with us at info(at)isabelhealthcare(dot)com, 734-332-0612 or http://www.isabelhealthcare.com or http://www.twitter.com/isabelhealth to learn more.
About VersaSuite:
VersaSuite specializes in the development of integrated health care software solutions for both clinical and hospital environments. A comprehensive practice-management ensemble, VersaSuite is a symphony of several vertically-oriented modules: The healthcare modules perform clinical and management tasks for all medical specialties within in-patient and out-patient care settings. The business modules automate employee scheduling, client tracking & invoicing, payroll processing, human resources management, and employee time-tracking & scheduling. With cutting-edge technology and marketplace insight, VersaSuite offers a complete integrated clinical and management solution designed to help any healthcare organization to provide exceptional patient care and achieve optimal competitive efficiency. http://www.versasuite.com
Contacts:
Megan Pennie, Isabel Healthcare
Tel: +1 323-377-1687
Email: megan(dot)pennie(at)isabelhealthcare(dot)com
Kyle Samani
Email: sales(at)versasuite(dot)com
###