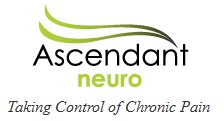 I couldn't go out. I literally had no life. My body had become so accustomed to the migraine pain medications that nothing worked for me anymore.
Dallas, TX (PRWEB) September 08, 2011
StimPath innovator and renowned migraine specialist Dr. Kenneth Reed will host a free migraine seminar in New York City at 6 p.m. on Thursday, September 8, 2011, Ascendant Neuro announced today. Dr. Reed will discuss the StimPath procedure—a novel migraine treatment that offers relief to people who suffer from debilitating migraine pain. The New York seminar follows Dr. Reed's recent appearance on the top-rated morning show, FOX & Friends.
Dr. Reed, along with his colleague, Kelly Will, M.D., have been awarded the prestigious Cephalalgia Award from the International Headache Society for their groundbreaking research regarding the neurostimulation of both the occipital and supraorbital nerves using the StimPath procedure.
"We've seen remarkable results with the StimPath migraine treatment," Dr. Reed says. "Patients with debilitating migraines who did not respond to other migraine treatments or therapies now enjoy long-term relief from their migraine pain. We've been tracking patients for nearly three years, and they report they are still pain free."
Joining Dr. Reed will be Amy Taylor, a young woman who suffered from severe migraines for 15 years before she underwent the StimPath procedure. "I couldn't do anything," Amy said. "I couldn't go out. I literally had no life. My body had become so accustomed to the migraine pain medications that nothing worked for me anymore."
Amy's dilemma isn't uncommon. Nearly 36 million Americans suffer from chronic migraine pain. "Chronic migraines can take a devastating toll on a person's life," Dr. Reed says. "Often people can't work, they can't enjoy quality time with their family or friends, they become isolated and depressed. I hope migraine sufferers in the New York area will attend this seminar to learn more about the StimPath procedure and how it is literally changing lives."
The September 8 seminar will be held at 90 Park Avenue, Suite 1700 in New York City. Individuals interested in attending the free seminar and meeting Dr. Kenneth Reed can register or call 1-866-556-3876.
About Ascendant Neuro:
As an advocate for individuals who suffer from chronic, debilitating migraine pain, Ascendant Neuro is committed to providing patients with access to the world's most renowned pain specialists and state-of-the-art treatments designed to eradicate pain so they may enjoy a better quality of life. Through compassionate care, Ascendant's consortium of world-class physicians utilize technologically advanced treatments and minimally invasive procedures—including the revolutionary StimPath Procedure for migraine pain—to help patients live pain free. And in our quest to find new and better ways to help those whose lives are diminished by pain, Ascendant Neuro is actively engaged in pioneering medical research. To learn more about Ascendant Neuro, visit http://www.ascendantneuro.com.
###