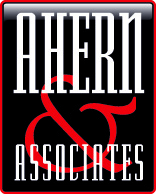 We've seen a real spike in transportation acquisitions in 2011 and expect that trend to continue for quite some time. Our analysts are constantly talking to companies who may be a match for our outstanding acquisition needs
Phoenix, AZ (PRWEB) September 08, 2011
Keeping their strong momentum while entering the final quarter of 2011, Ahern and Associates, Ltd. shows once again why they are the leading trucking and logistics acquisition firm by announcing consulting engagements by nine additional clients who are looking to expand operations. Andy Ahern, CEO of Ahern and Associates, who is well known for his ability to create markets within the transportation industry, makes this proclamation on the heels of their recent announcement of their second annual Transportation Conference to be held September 23rd in Chicago.
Analysts at Ahern and Associates are seeking assistance for the following open assignments:
Client #1: is a privately held transportation company with revenues exceeding 1 billion dollars
The company is looking to acquire:

Flatbed companies that are predominately independent contractor driven.
Minimum revenue - $80MM.
Maximum revenue - $400MM
Company is willing to pay cash.
Company is willing to pay a multiple of EBITDA.
Company is looking for profitable carriers that have a strong management team and will want to stay on after acquisition.
Client #2: is a publically traded company looking to acquire freight brokers and logistics providers whose revenues generate $25MM - $80MM of annual revenue.

Must have a strong management team.
Management must be willing to commit 3-5yrs on running the company going forward, and;
Company is willing to pay multiple of EBITDA.
Client #3: is a private equity firm looking to acquire a van carrier or van carriers in two specific categories.
1. Carriers that generate $25MM of annual revenue and run primarily in the southeast/southwest.
2. Carriers that generate $200MM and over of annual revenue running primarily to southeast/southwest.
Client #4: is looking to acquire LTL carriers whose revenues exceed $150MM annually.

Company can be marginally profitable.
It has to have a long history in the business, and;
The client is willing to pay a multiple of EBITDA.
Client #5: is a trucking and logistics company that is currently in the dedicated contract arena.

They are looking to acquire companies that have 3-5yr dedicated contracts that pay all miles.
They are willing to pay a multiple of EBITDA.
They are not interested in automotive contracts within the auto industry, and;
They are looking for companies that historically are looking for an exit strategy and want to stay on for some time period.
Client #6: is a privately held company well recognized in the industry and is looking to acquire a $100MM - $500MM refrigerated carrier. Currently, the client does not haul this type of freight.

The company must have a very strong management team.
The management team must be willing to stay and move the company forward, and;
The client is willing to pay a multiple of EBITDA.
Client #7: is a small Midwestern, well capitalized family operation, looking for bulk pneumatic (dry) carriers in the IL, IN, MI, WI area.

Is looking to acquire companies from $5MM - $30MM of annual revenue.
Is also looking to acquire freight brokers that deal in the bulk commodity business, and;
The company is willing to pay a multiple of EBITDA.
Client #8: is a well-established manufacturing company looking to acquire companies to utilize the strengths of their business and develop new products in the category of powered equipment and tools, which will be sold in commercial and industrial markets, including new truck mounted applications. The client is looking for companies that offer;

Multiple and virtual unrestricted channels of distribution.
They are probably involved in manufacturing chipper units, log splitters, stump grinders, truck or trailer mounted vacuum systems, refrigeration units for trucks and trailer, under hood air compressors, turf products, air spades and air vacuums, portable winches used by arborists.
Minimum revenue size is $20MM.
Maximum revenue size cannot exceed $300MM of annual revenue.
Company is very well known in the industry.
They are willing to pay a multiple of EBITDA
Client #9: is a well-known family owned flatbed company that is in the top 5% in the industry.

Company is looking to acquire flatbed companies that utilize independent contractors.
Will look at companies that have a minimum of 30 trucks.
Will look at companies that operate 300 trucks.
Client is willing to move quickly.
They are willing to pay a multiple of EBITDA, and;
They are specifically interested in specific geographic areas such as; TX, OK, GA, TN, AR, IL and IN.
Ahern's unique approach to aiding companies seeking to acquire specific assets in transportation is entrenched in their ability to provide the most accurate company valuations in the industry while working with the broadest network of professionals and contacts in the country. "We've seen a real spike in transportation acquisitions in 2011 and expect that trend to continue for quite some time. Our analysts are constantly talking to companies who may be a match for our outstanding acquisition needs."
If your company is a potential match to any of the above prerequisites, you are urged to contact Andy Ahern direct at 602-242-1030.
About Ahern & Associates, Ltd.:
Ahern and Associates is North America's leading trucking and transportation management consulting firm. The skilled consultants at Ahern and Associates specialize in mergers and acquisitions of trucking and logistics companies as well as the restructuring and evaluation of existing carriers that seek to increase operating efficiency and improve profitability. Since 1987, Ahern and Associates has aided hundreds of buyers in the acquisition of trucking and logistics companies throughout the U.S. and Canada as well as assisting many transportation and logistics companies in reducing their overall operating costs and increasing their profitability. For more information, please call 602-242-1030 or visit http://www.Ahern-Ltd.com
Business contact:
A.W. Ahern
602-242-1030
Media contact:
Jason W. Jantzen
Phoenix Marketing Associates
http://www.PhoenixMarketingAssociates.com
602-282-0202
###