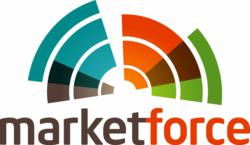 With the data we're gaining through Market Force's mystery shopping services, we can really understand what matters most to our guests
Boulder, CO (PRWEB) September 08, 2011
Wingstop, one of the nation's fastest-growing restaurant chains, is partnering with Market Force Information, the world's leading customer intelligence solutions company, to deploy a nationwide mystery shopping program across its 485 restaurants. Wingstop is using Market Force's mystery shopping services and robust analytics to ensure each of its locations delivers a consistently exceptional guest experience.
"We're on an aggressive growth track with dozens of new restaurants in the works, and amidst this expansion, it is our brand promise to ensure every customer has a great meal and receives the attentive guest service that has them returning again and again," said Bill Knight, chief operating officer for Wingstop. "With the data we're gaining through Market Force's mystery shopping services, we can really understand what matters most to our guests and take action to drive performance improvements at a store level."
Wingstop's mystery shopping program is designed to uncover operational performance gaps and drive accountability in each restaurant, leading to bottom-line improvements and more delighted customers. Market Force is able to identify specific customer service areas of improvement at a store level by applying sophisticated analytics and modeling to Wingstop's mystery shopper data. The program data is also being used by franchisees to feed their recognition and incentive programs.
"Mystery shopping is one of the most insightful customer experience measurement tools a restaurant brand can use because it provides both a holistic and individual view of operations, and the insights also pay off at both levels," said Janet Eden-Harris, chief marketing officer for Market Force. "Wingstop is a neighborhood restaurant where intangibles like friendly staff matter a great deal, and we're able to help them measure those factors and ensure many return customer visits."
Market Force provides mystery shopping through an extensive network of more than 300,000 independent contractors dubbed The Force™, which represent a common consumer demographic. Members of its trained and experienced mystery shopper network will anonymously visit or call Wingstop locations and submit comprehensive reports providing an informed, unbiased view of their experiences. Market Force's analytics and insights are then applied to this data to show where each store is performing well, where specific improvements are needed and the modeled impact of those improvements.
For more information on Market Force's mystery shopping solutions, visit http://www.marketforce.com/solutions/mystery-shopping.
If you are interested in becoming a Market Force mystery shopper, register at http://www.marketforce.com/the-shopper-force.
About Market Force Information
Market Force Information, Inc. is the leading global customer intelligence solutions company for business-to-consumer companies including major retailers, restaurants, grocery and convenience stores, financial institutions, entertainment studios and consumer packaged goods companies. Market Force Information has pioneered the industry with a suite of customer intelligence solutions that provide clients with the business intelligence they need to delight their customers and drive bottom-line results. The company measures store-level operations and customer attitudes through mystery shopping, customer feedback, market audits and merchandising services, with the analytics to drive targeted improvements. For more information, please visit: http://www.marketforce.com and follow us on Twitter @MarketForce.
About Wingstop
Founded in 1994 and headquartered in Richardson, Texas, Wingstop has more than 480 restaurants open across the United States and Mexico. With a sole focus on chicken wings, the Wingstop menu features nine wing flavors including Original Hot, Cajun, Atomic, Mild, Teriyaki, Lemon Pepper, Hawaiian, Garlic Parmesan, and Hickory Smoked BBQ. Wings are made fresh, cooked-to-order and customers can also choose from homemade side dishes including Wingstop's award winning fresh-cut seasoned fries. Wingstop has experienced eight consecutive years of positive sales increases, was named a Top 10 Best Franchise Deal by QSR magazine, crowned Wing King at the National Buffalo Wing Festival and has been voted 'best wings' in markets across the country. Troy Aikman, three-time Super Bowl champion and Hall of Fame quarterback, has served as the chain's national spokesman since 2003 and recently joined the Wingstop Board of Directors. Wingstop was acquired in 2010 by Roark Capital Group, an Atlanta-based private equity firm that specializes in business and consumer service companies with attractive growth prospects and revenues ranging from $20 million to $1.0 billion. For more information visit wingstop.com, wingstopfranchise.com or facebook.com/Wingstop.
###